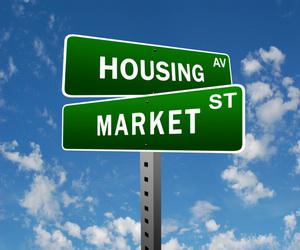 October 16, 2013 - 3Q Real Estate Foreclosures Decline Nationally but Gains Are Uneven by Morningstar Investment Research
According to data recently released by RealtyTrac, which tracks real estate data, national foreclosure activity continues to decline. Foreclosure filings, including default notices, scheduled auctions, and bank repossessions, were issued for 131,232 properties in September, a 27% decrease from the year prior. Third-quarter results were down 29% from the year-ago quarter.
Although this is impressive, Morningstar finds the general trend even more encouraging, as this marks the 36th consecutive month with a year-over-year decrease in national foreclosures. This continuing improvement in the housing market over the past three years has led current foreclosure activity to its lowest level since the second quarter of 2007.
Despite the national decline, the recovery has been concentrated in certain areas of the country, with others failing to see recent gains. Sixteen states saw an increase in overall foreclosure activity in the third quarter. Maryland realized a 230% increase in foreclosures, followed by Nevada (97%), Connecticut (69%), New Jersey (55%), Pennsylvania (34%) and New York (22%).
Florida, Nevada, and Maryland rank first, second, and third, respectively, for foreclosure rates in the third quarter. Florida's foreclosure rate is more than twice the national average, with 1 in every 126 housing units in a state of foreclosure, despite an 8% decrease in foreclosure activity from a year prior. The state had previously experienced six consecutive quarters of year-over-year foreclosure activity growth. Florida cities currently account for 8 of the top 10 metro foreclosure rates nationally.
Foreclosure starts, which serve as a key indicator in the housing market going forward, were at a seven-year low in the third quarter, a 39% decline from a year prior and down 13% from the second quarter of 2013. Echoing what we see in total foreclosure activity, annual change patterns vary greatly among states. In all, 38 states experienced annual declines in foreclosure starts. Colorado (down 71%), Arizona (63%), California (59%), Illinois (56%), and Florida (52%) were the top five states with third-quarter foreclosure start decreases compared with a year prior. Eleven states experienced increases in foreclosure starts over the same period, led by Maryland and Oregon, which each increased more than 250%. As Morningstar has commented previously, we don't think the housing markets in Maryland or Oregon are faring significantly worse than the rest of the nation. The states enacted foreclosure regulation reforms during the housing crisis that delayed the process for many units, which are now accounting for new filings.
The average time to complete foreclosures is almost two years, at 551 days. This is an increase of 44% since the year-ago third quarter, which Morningstar finds troubling. Average foreclosure periods range from 160 days in Maine to 1,037 days in New York. The lengthy foreclosure process will mean it will be a while before the states are able to clear these properties from the roles, leading to a continued shadow inventory. We agree with Daren Blomquist, vice president of RealtyTrac, who said, "The increasing time it takes to foreclose is holding back a more robust and sustainable recovery."
Overall, we take this data to be a net positive as the country's housing market continues to recover from the recent recession. However, it illustrates the need for analysts to do their due diligence in looking at each state's economic profile, including foreclosure activity. Foreclosure levels vary widely among states and even within a single state. Trends are also not all going in the same direction for each state. While some states are experiencing foreclosure rates similar to what was seen before the recession, others are continuing to see increases in foreclosure activity.
Click the Links Below to Review More Real Estate Investing Resources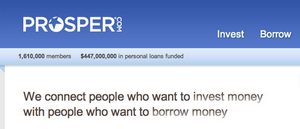 Alternative Investing Borrowing Lending

Short Sales Property Foreclosures
Discover how to start cashing 6 figure checks on short sales, in ANY market of the country . . . without EVER leaving your home . . . and with NO Risk and NO Downpayments. And without EVER using your own credit, and with no previous experience or working capital needed.

Government Auctions Bank Foreclosures
Save money on huge discounts from government auctions on real estate foreclosures, seized surplus automotive vehicles, and other high value consumer items of motorcycles, boats, smartphones, computers, electronics, jewelry, and artwork. Paypal verified. As seen and heard on CNBC, Entreprenuer Radio, eBay Radio, and Business Week.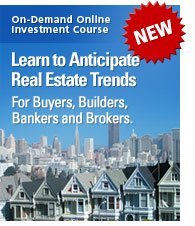 Learn to Anticipate Real Estate Trends
For Buyers, Builders, Bankers and Brokers
More than three months in the making, Learn to Anticipate Real Estate Trends. For Buyers, Builders, Bankers and Brokers is a truly one-of-a-kind, on-demand, online course that goes well beyond any of EWI's previous research on the real estate trends.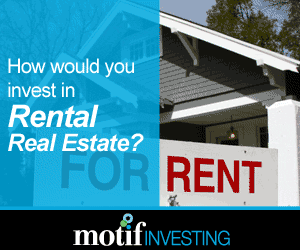 Motif Investing Ideas
Now, Easily Invest in A World Of Big Ideas
A motif is a portfolio of up to 30 stocks reflecting an investing idea. Pick an actionable idea from trends and events in our catalog. Customize a motif to your needs - add/delete stocks or change weightings. Enjoy amazing value - just one low commission and no management fees.