China's Economy Grew 7.8% in Third Quarter, Matching Estimates
Dollar Slides Amid Bets Fed Will Maintain Stimulus; Franc Rises. The dollar fell the most in a month versus the euro as investors bet disruption from the U.S. debt-ceiling debate will hamper growth and prompt the Federal Reserve to postpone tapering its bond purchases. The U.S. currency weakened against all but one of its 16 major peers after BlackRock Inc. and Pacific Investment Management Co. said the Fed will maintain stimulus measures that tend to undermine the greenback. The yen and the Swiss franc strengthened after Congress voted yesterday to raise the U.S. debt limit, ending a government shutdown that began Oct. 1.
Flood of U.S. economic data set to wash up on Wall Street.
US credit ratings, Fed presidents, FX carry. A wave of U.S. economic data is set to hit financial markets starting next week after a last-minute budget deal re-opened the federal government on Thursday. The Labor Department said it would release its employment report for September on Tuesday as it provided a fresh schedule for some data that had been delayed by the 16-day partial government shutdown.
Aussie and Stocks rally as USD in retreat. Stocks in the US did very well last night and the Dow even managed to shake off an IBM induced slide to finish close to home but it was the S&P and it's new closing high that is the story of the day for stock traders. The S&P at the end of trade was at 1733 up 11 points or 0.67%. It really did have to happen this way after the market held in so well in the face of a potential default and with liquidity conditions still so fluid and any chance of the Taper now likely shifted into 2014 it's a bull market it seems.
RBA Stevens in the Q&A: "Personally' thinks a lower $A would be helpful to rebalance economy. AUD doesn't seem to care.
China's economy grew 7.8 percent in the third quarter of 2013 from a year earlier, the National Bureau of Statistics said in Beijing today. The median estimate in a Bloomberg News survey of 48 analysts was for a 7.8 percent gain in gross domestic product after a 7.5 percent advance in the second quarter. The statistics bureau released the numbers in a statement in Beijing today before a news conference to discuss the data.
US initial jobless claims fell to 358K from 373K the prior week, above the 335K consensus as the ripple effects of the government shutdown continued. The October Philly Fed manufacturing index beat consensus with a headline 19.8 vs Sep's very strong 22.3.
The New Zealand dollar soared to a five-month high, last changing hands at US$0.8502, up 0.8 percent on the day.
The GBP/USD soared across the board as the retail sales in the UK jumped immensely both in aspects of a yearly level, as well as on monthly basis. Briefly, the year-over-year UK Retail Sales grew 2.2% in September, compared with the 2.1% increase in August and slightly above forecasts of +2.1%. What's more, annual retail Sales excluding fuel increased 2.8%, up from the 2.3% rise and above market consensus of 2.1% growth. Finally, month-over-month Retail Sales excluding Fuel edged up 0.7%, following a 0.8% decrease and exceeding expectations of +0.3%.
Watch movers for today: CAD CPI, US PPI, Fed Presidents
Click the Links Below to Review Forex Signals FX Brokers and Trading Education Courses

Forex Buy Sell Signal Alerts Free Trials

Forex Sensation Expert Advisors Championship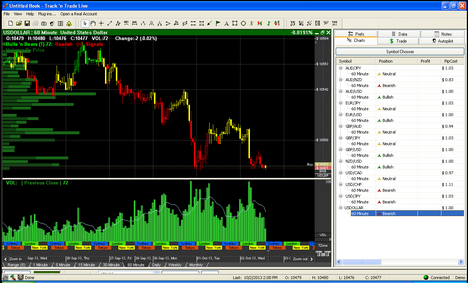 Track n Trade Live Forex Bulls Bears Signals
Bulls 'n Bears. Proprietary formula generates user-definable Buy/Sell signals. Red Light/Green Light system identifies trends. Ribbon indicator displays trend strength. Advantage Lines. Japanese Candlestick Auto-Recognition. Automatically identify and catalog candlestick formations. User-Definable Buy/Sell Signals with candlestick patterns. Apply external filters to help eliminate unwanted or overly aggressive signals. Autopilot forex trading. Back-test your favorite systems. Any changes to settings update automatically on-the-fly.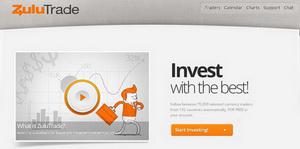 ZuluTrade Forex Accounts from Multiple Brokers All with Free Buy Sell Signals
Autotrade the Forex market like never before! Let ZuluTrade drive trades by specialists into your FX account for free. ZuluTrade bridged the gap between valuable information in money markets and trade execution, by converting the advice of professional and talented traders globally to an executed trade rapidly and automatically in your account.
Van Tharp Institute
Investing Trading Home Study Programs & Live Seminars Workshops
Dedicated to cutting edge, high quality professional educational investing trading programs for traders and investors providing a road map for financial freedom. The finest investing trading education in the financial universe. Dr Van Tharp is one of the orginal Market Wizards, and referred to as the Traders Coach.
Steve Nison Candlecharts Forex Candlestick Charting Training Mega-Course
NEW candle pattern insights, such as the order of power of candle signals so you'll know how much confidence to have in any candle setup. NEW trading psychology revelations, lets you quickly and accurately read the market's message to accelerate your analysis. NEW simple-to-follow systems, like my simple 5-Step Trading Checklist to give you a step-by-step method of maximizing your opportunities for success. Candlestick Trading System for Beginners to Pro-Traders. It doesn't matter if you're a complete beginner or pro-trader. These new DVD Training Programs will give you the Simple Candlesticks "4-Step Success System"