Foster Wheeler Awarded Saudi Aramco Engineering Contract - by Zacks Investment Research
Subsidiaries of Foster Wheeler AG's (FWLT) Global Engineering and Construction Group (Global E&C) received a front-end engineering design (OTC:FEED) contract from Saudi Arabia-based Saudi Aramco's Khurais Arabian Light Crude Increment Program. The financial terms of the deal were undisclosed, although the transaction is set to be included in the second quarter bookings of the company.
The scope of the project entails Foster Wheeler to provide core services including FEED, cost estimates and also specifications for the required material and equipment. The company is also required to provide procurement assistance for the items that have long-leads. Foster Wheeler expects to complete the FEED by the second quarter of 2014.
Saudi Aramco's main objective of this Increment program is to increase the production capacity as well as to install a satellite Gas Oil Separation Plant (GOSP) for raising the production in Mazalij and Abu Jifan fields. After the completion of this program, production at Khurais Central Processing Facilities (NYSE:CPF) is expected to increase by 300,000 barrels of oil per calendar day (BPCD) from its current capacity of 1,200,000 BPCD.
In 2005-06, Foster Wheeler had provided the initial FEED for the Khurais CPF. It had then also provided engineering, procurement and construction (NYSE:EPC) services for the CPF gas plant through joint venture collaboration. Apart from this, Foster Wheeler has provided FEED for Saudi Aramco's other major developments at Haradh, Qatif, Manifa and Karan oil and gas plants.
Foster Wheeler's Global E&C Group provides technical and economic analyses and study/feasibility reports to owners, investors, developers, operators and governments. These services include concept and feasibility studies, market studies, asset assessments, environmental assessments, energy and emissions management, product demand and supply modeling and technology evaluations.
Foster Wheeler currently has a Zacks Rank #4 (Sell). Some other stocks in the industry that are favorably placed include Pernix Group Inc. (OTCPK:PRXG), Jacobs Engineering Group Inc. (NYSE:JEC) and KBR, Inc. (NYSE:KBR). All three carry a Zacks Rank #2 (Buy).
Click the Links Below to Review Oil and Energy Advisories

Buy Sell Signal Trade Plans for Crude Oil Futures
We hand-pick and call two very successful Forex markets (EURUSD and EURJPY) and two high-performing Futures markets (Crude Oil and Russell eMini) during the week, Monday through Friday. Specifically, here's the schedule: At 8:30 EST, we begin trading two Forex markets; EURUSD and EURJPY. At 8:50 EST, we begin trading Crude Oil Futures. At 9:30 EST, we begin trading our Russell eMini trade plan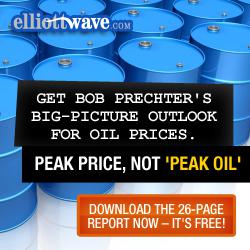 Special Report: Picking the Right Peak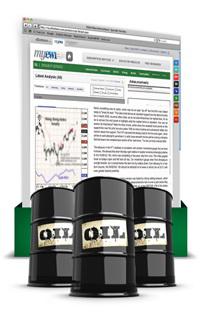 Elliott Wave Energy Futures Forecasts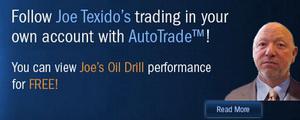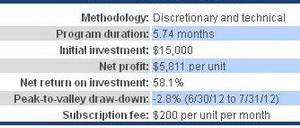 WorldCupAdvisor - Copy Oil Energy Trades of Pro-Traders
Talented professionals from around the world display their live futures and forex trading accounts in real time on WCA and allow subscribers to follow their activity. You can follow the trading of any WCA lead account automatically in your own account with World Cup AutoTrade service.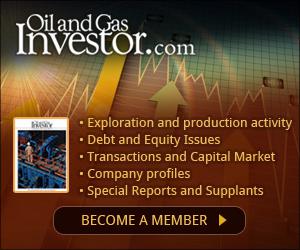 Oil and Gas Industry Investing
Oil and Gas Investor is your complete source for information about the financial world of oil and gas. An interactive, searchable version of Hart Energy Publishing's Oil and Gas Investor Magazine, this site also provides you with online content from OGI This Week and A&D Watch. In addition to providing daily analysis of trends and industry events, our editors interpret the news to highlight opportunities for you, whether your company explores for petroleum or provides finance, capital and advisory services to oil and gas operators.