The euro was slightly down at $1.3770 level, after rising as high as $1.3793 on Asia trading , its strongest since November 2011. Strong rally yesterday after US payrolls data, as jobs report keeps Fed on hold for now…
Japan's Nikkei -1.95%, Hong Kong's Hang Seng -0.89%(07:00 GMT), Korea's Kospi -0.99%, Australia's ASX 200 -0.27% and China's Shanghai -1.25%.
The dollar index last stood at 79.217, after it fell to its weakest in eight months at 79.137 earlier, within sight of its 2013 low of 78.918 touched in February.
US net job creation yesterday was disappointing and the market seized up the news to resume the selling of the dollar. The September non-farm payrolls grew 148k, while the August figure was revised up 24k to 193k. Unemployment fell to 7.2 percent, the lowest level since November 2008.
The Fed will probably delay the first reductions in its quantitative-easing program until March, according to a survey of economists conducted Oct. 17-18, after policy makers unexpectedly refrained in September from reducing the $85 billion-a-month in bond purchases, saying they wanted more evidence of an economic recovery.
S&P futures were down 0.3 percent, after the S&P closed at a record high in New York on Tuesday.
US Treasury notes fell to 2.492 percent, it's lowest since late July.
Obama Economic adviser Furman says shutdown cost 120,000 jobs.
BOJ's Kuroda expects prices to continue rising as negative output gap narrows. Japan is making steady progress toward meeting 2% inflation. Energy costs not the only reason behind gains in Japanese CPI.
10-year Japanese government bond to a five-month low of 0.600 percent.
China, the largest foreign lender to the U.S., cut its holdings of Treasury notes by $11.2 billion, or 0.9 percent, in August to $1.268 trillion, the least since February. China's position has retreated by $29.2 billion since peaking this year at $1.297 trillion in May.
The dollar tumbled 0.7 percent against its Japanese counterpart to 97.40 yen, after as low as 97.25 yen earlier, its lowest since October 9.
Australian shares .AXJO shed 0.3 percent after scaling a five-year peak, dragged down by stronger-than-expected inflation data which reduced expectations for another interest rate cut.
Australia's dollar slid 0.5 percent to 96.55 level after touching 97.58, the strongest level since June 4. Consumer prices in Australia rose 1.2 percent in the third quarter from the previous three months.
Gold fell 0.2 percent lower to $1,336.51 an ounce, having risen to a four-week high after the payrolls data.
Cuba ends unpopular dual-currency system after 19 years.
Watch today: French business, BOE mins, EU consumers.
Click the Links Below to Review Forex Signals FX Brokers and Trading Education Courses

Forex Buy Sell Signal Alerts Free Trials

Forex Sensation Expert Advisors Championship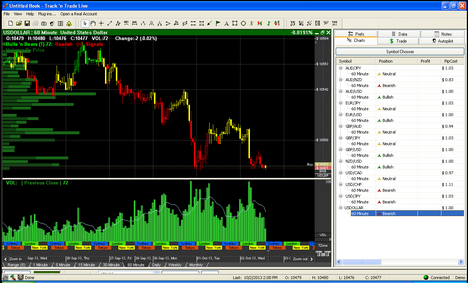 Track n Trade Live Forex Bulls Bears Signals
Bulls 'n Bears. Proprietary formula generates user-definable Buy/Sell signals. Red Light/Green Light system identifies trends. Ribbon indicator displays trend strength. Advantage Lines. Japanese Candlestick Auto-Recognition. Automatically identify and catalog candlestick formations. User-Definable Buy/Sell Signals with candlestick patterns. Apply external filters to help eliminate unwanted or overly aggressive signals. Autopilot forex trading. Back-test your favorite systems. Any changes to settings update automatically on-the-fly.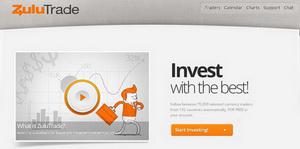 ZuluTrade Forex Accounts from Multiple Brokers All with Free Buy Sell Signals
Autotrade the Forex market like never before! Let ZuluTrade drive trades by specialists into your FX account for free. ZuluTrade bridged the gap between valuable information in money markets and trade execution, by converting the advice of professional and talented traders globally to an executed trade rapidly and automatically in your account.
Van Tharp Institute
Investing Trading Home Study Programs & Live Seminars Workshops
Dedicated to cutting edge, high quality professional educational investing trading programs for traders and investors providing a road map for financial freedom. The finest investing trading education in the financial universe. Dr Van Tharp is one of the orginal Market Wizards, and referred to as the Traders Coach.
Steve Nison Candlecharts Forex Candlestick Charting Training Mega-Course
NEW candle pattern insights, such as the order of power of candle signals so you'll know how much confidence to have in any candle setup. NEW trading psychology revelations, lets you quickly and accurately read the market's message to accelerate your analysis. NEW simple-to-follow systems, like my simple 5-Step Trading Checklist to give you a step-by-step method of maximizing your opportunities for success. Candlestick Trading System for Beginners to Pro-Traders. It doesn't matter if you're a complete beginner or pro-trader. These new DVD Training Programs will give you the Simple Candlesticks "4-Step Success System"