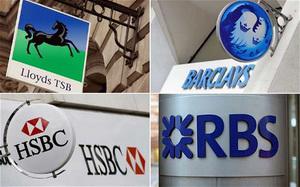 Stock Market Industry Sector Analysis Outlook Links
Click the stock industry sector links below to review current analysis and forecasts on stocks in those sectors.
Home Page Stock Sector Industry Forecast Outlook
Alternative Energy Sector Industry Stocks
Automotive Sector Industry Stocks
Mining Gold Sector Industry Stocks
Semiconductor Sector Industry Stocks
Telecom Sector Industry Stocks
October 25, 2013 - Foreign Banks Stock Outlook - by Zacks Investment Research
The turnaround in Europe and China as well as the stopgap political arrangement in the U.S. are widely spreading positivity, and the non-U.S. banking space is fast catching up. Of course, the improvement varies across locations depending on the ability to grab opportunities stemming from the wave of worldwide economic growth. But repositioning of business fundamentals to withstand any further crisis remains the trend.
Defensive and proactive steps taken by the central banks of most developed and emerging economies have helped non-U.S. banks remain on their growth trajectory so far in 2013. But the global financial system must gain strength for a long-term uptrend.
Policy makers' efforts to avoid another collapse have resulted in the flurry of banking regulations around the world. Of course this is taking a toll on banks' top and bottom lines, but the institutions are chalking out new strategies to counter regulatory burdens and plan future growth.
As capital efficiency is the key to survival, most foreign banks are adopting reconstruction-by-asset-sale strategies to strengthen capital ratios. So the prospects in the near to mid term look better but not impressive as the sector must continue to fight macroeconomic challenges which could keep growth muted.
Moreover, a prolonged low interest rate environment is not expected to reverse any time soon as central banks of most of the countries will continue to prioritize growth over inflation control. This strategy is sustainable as inflation is the concern of only a few emerging economies.
Thus, banks operating in a low interest rate environment will not be able boost revenue through interest income. On the other hand, non-interest revenue sources will be limited by regulatory restrictions.
Banks in consumption-driven economies will not, however, face significant challenges related to interest income due to a not-too-low interest rate environment. Still-high inflation will continue to force the central banks of these economies to keep interest rates higher than the low-inflation economies. However, non-interest revenue challenges will persist for these banks as well.
Most of the major non-U.S. banks do not mind complying with stringent regulation, but it would make the optimization of business investments difficult for them. These banks must reassess and restructure their operating models to drive growth, but this will take its own time.
The Performance So Far This Year
The majority of non-U.S. mega banks are yet to report third-quarter 2013 results, but the first half of the year witnessed mixed performance by them. Primarily, legal woes weighed on the earnings of a few including Deutsche Bank AG (NYSE:DB) and UBS AG (NYSE:UBS), while some other banks including Barclays plc (NYSE:BCS) and HSBC Holdings plc (HBC) managed to evade regulatory challenges and came up with impressive results. However, most of the banks witnessed strong capital ratios and improved credit quality.
However, a risk-aversion tendency has kept client activity restrained, resulting in weak trading volumes and subdued loan demand. Also, learning from past experience, banks are now more cautious about lending money.
But thanks to worldwide regulatory reform, the sector has at least entered into a transformation phase though an essence of growth is still to be felt.
What to Expect Moving Forward?
Growing challenges related to funding, still-high costs despite belt-tightening through layoffs and other measures, and limited access to revenue sources will keep bottom-line improvement under pressure in the upcoming quarters.
The growth potential of some non-U.S. banks could also be restrained by higher globally agreed reserve requirements and outsized losses related to capital markets. Consequently, valuation multiples of these banks will continue to reflect the fundamental challenges at least through the first half of 2014.
Nonetheless, strict lending limits as well as greater transparency in regulations could strengthen the fundamentals of many sector participants. Eventually, these are expected to create a less risky lane for the overall industry.
The Persistent Challenges
The key trouble for non-U.S. banks is regulatory pressure, which ensued from taxpayers' money and government intervention required to remain in business. The impact of regulations is yet to be fully felt with many rules still to be implemented across jurisdictions.
Additionally, government efforts to alleviate industry concerns have significantly raised political debates over time. Politics will continue to influence lending decisions as long as banks remain financially dependent on governments.
According to banking regulators, if governments withdraw their liquidity support from banks before giving them sufficient time to restore their financial strength, the sector could collapse again. The need for government backing is still felt acutely by the European banks.
Adding to the concern is the tendency of regulators worldwide to agree on strict capital standards to clip the risk-taking attitude of banks and prevent the recurrence of a global financial crisis. The introduction of Basel III standards is a case in point.
While the full implementation of the required capital levels under Basel III is due in 2018, many banks have already started complying with the requirements to fix their damaged reputation following a number of high-profile scandals. To add to the difficulty, the latest changes indicate that banks need to hold more capital than what the Basel Committee mandated initially.
These regulatory measures will keep the capital structure of banks under constant pressure but eventually make their balance sheets recession-proof.
Valuations Look Attractive
Ongoing balance sheet repair and credit environment recovery will make the valuations of most of the non-U.S. bank stocks less expensive going forward. However, the mega banks, which comfortably maintain the minimum capital norms mandated by the Basel Committee, will experience the fastest valuation upside. Consequently, we see this as a good time to add a few large foreign bank stocks to ones investment portfolio for long-term returns.
Investors with short-term targets, however, should be watchful while choosing foreign bank stocks at this point as near-term fundamentals do not look promising. Asset quality lacks the potential to rebound anytime soon as default rates for individuals and companies are not expected to materially subside, and revenue growth might remain weak with faltering loan growth and a low interest rate environment in most of the countries.
If any improvement occurs in the near to mid term, it will vary from country to country, depending on the impact of economic changes on its financial industry.
Rating Actions Remain a Concern
Rating downgrades were a major threat to global banks in 2012. The risk prevails this year, though with a little less intensity. Banks that showed improvement in liquidity, funding and capitalization earned positive rating actions.
In May 2013, Fitch Ratings affirmed its credit ratings on 12 global banks including non-U.S. banks like Barclays, Credit Suisse (NYSE:CS), BNP Paribas S.A. (OTCQX:BNPQY), Deutsche Bank AG and HSBC. The rating agency accounted for the solid progress made by banks to meet their regulatory capital ratio requirements. In the second quarter of 2013, two-thirds of the global banks were assigned investment-grade ratings by the agency.
However, in Jun 2013, Standard and Poor's (S&P) reduced its credit ratings on 15 big global banks including Barclays, HSBC, Royal Bank of Scotland Group plc. (NYSE:RBS) and UBS AG. A sweeping overhaul of the agency's ratings criteria resulted in these downgrades. Further, in Jul 2013, the rating agency downgraded three European banks - Credit Suisse, Deutsche Bank and Barclays - due to their high dependence on investment banking revenues and the impact of new regulations.
In Jun 2013, Moody's Investors Service, the rating arm of Moody's Corp. (NYSE:MCO), also took negative rating action on more than a dozen global banks including non-U.S. giants including Deutsche Bank, Barclays, HSBC, Credit Suisse, Royal Bank of Scotland, UBS AG, BNP Paribas and Royal Bank of Canada (NYSE:RY) on concerns of declining profitability, tighter regulations and weak investor confidence. This rating action could further raise the borrowing costs of these firms.
Overall, going forward, the industry could witness favorable rating actions if banks manage to evade the lingering macroeconomic issues with their smartened up business models.
Eurozone Concerns Easing
Eurozone woes should not be a major challenge for global banks anymore as the downside risk of the European economy appears to be less than what it was a year ago. The economy is showing improvement with sharp recovery of consumer confidence, faster-than-expected growth in private-sector business activities and expansion of manufacturing activity. Consequently, the banking industry in the continent has recovered to some extent.
The steps taken by European policymakers have significantly helped in stabilizing the economy. Primarily, the European Central Bank's (ECB) long-term refinancing operations have helped in injecting liquidity into the system. Further, the progress with respect to setting up of a banking union will allow the ECB to intervene directly in banking operations within the continent.
The banking union will be authorized to supervise large banks in countries that use the euro. This should help banks to tidy up and ensure consumer protection in economically weaker countries like Spain, Italy, and Portugal.
However, with muted growth in the economy, the banking system will continue to face challenges. Banks' will continue to face capital pressure until the other issues are addressed.
Emerging Markets Still Look Promising
Coming to the banks in emerging economies, the asset quality trouble is obvious. However, these are not as severe as the problems that many of the larger banks face in continental Europe and the United Kingdom - such as toxic securities and subdued capital raising.
Moreover, banks in the emerging markets generally tend to be well capitalized, less exposed to property markets and generate steady interest income from operating in a not-too-low interest rate environment.
Though advanced economies are still weighed down by close to zero interest rates due to continued quantitative easing by their central banks, their credit outflow to emerging markets have added strength to the banking system of the latter in recent years. But the likely closure of quantitative easing in the near to mid term and consequent rise in interest rates in advanced economies could take the luster off banks in emerging markets.
Conclusion
Overall, a key determinant for a quick recovery will be the quality of risk analysis and risk awareness in decision making. So, we believe that accumulating larger capital buffers over the cycle and reducing pointless complexity in business will be crucial to performances of non-U.S. banks.
Also, only cost reduction by job cuts and asset sales should no longer be considered enough. Instead, the aim should be to enhance operational efficiency through fundamental changes in business models. The capital goal of global banks should be more than just obeying regulatory requirements.
On the other hand, the primary attention of policymakers should be on determining the span of fiscal stimulus, ensuring that it remains until a clear sign of transition from recovery to growth is visible.
Opportunities
Among the non-U.S. banks, we recommend Credit Suisse Group AG, Deutsche Bank AG (DB), Westpac Banking Corporation (NYSE:WBK), Australia & New Zealand Banking Group Limited (OTCPK:ANZBY), Banco Bilbao Vizcaya Argentaria, S.A. (NYSE:BBVA) and National Australia Bank Limited (OTCPK:NABZY) that have a Zacks Rank #1 (Strong Buy).
We also like banks with a Zacks Rank #2 (Buy) including Banco Santander, S.A. (NYSE:SAN), Bank of Montreal (NYSE:BMO), CorpBanca (BCA), Lloyds Banking Group plc (NYSE:LYG), Royal Bank of Canada and UBS AG.
Weaknesses
We would suggest avoiding banks that have participated in government recapitalization programs and are yet to repay. In return of government capital and asset quality protection, these banks are facing regulatory intervention, like enforcing limits on dividend payouts and board member nominations.
Currently, three banks we dislike with a Zacks Rank #5 (Strong Sell) are Barclays plc, KB Financial Group, Inc. (NYSE:KB) and Shinhan Financial Group Company Limited (NYSE:SHG).
We also dislike some stocks in the non-U.S. bank universe with the Zacks Rank #4 (Sell), including ICICI Bank Ltd. (NYSE:IBN), Mizuho Financial Group, Inc. (NYSE:MFG), National Bank of Greece SA (NBG) and Sumitomo Mitsui Financial Group, Inc. (NYSE:SMFG).
Click Here for a Free Trial of Zacks Investment Research
Click the Links Below to Review Professional Industry Sector Advisory Services and Resources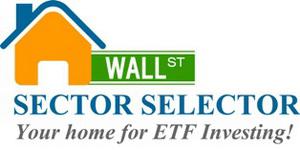 Wall Street Industry Sector Selector
Free email newsletter. John Nyaradi is Publisher of Wall Street Sector Selector: Professional ETF Trading, an online publication specializing in news, analysis and information regarding exchange traded funds. John's writes a weekly column for Investor's Alley, a widely read internet site, and his investment articles have appeared in many online publications including Dow Jones Market Watch, Trading Markets, Money Show, Yahoo Finance, Investors Insight, Fidelity, SeekingAlpha, ETF Daily News, iStock Analyst and many others.

Market Timing Signals & ETF Sector Rotation Investment Newsletter
The strategy behind the Sector Timing Report is a process of continuous upgrading your investment holdings to maximize portfolio returns. Our upgrading strategy works because as economic and market conditions change, new sector leaders rise to the top of our proprietary sector scoring system. We buy these top ranked sectors and hold them for as long as they outperform their sector peers. When a holding starts to drop in rankings we sell it and move on the the next hot sectors in the market. Rebalancing our holdings monthly keeps us in the latest leadership sectors at all times.

Profit From Zacks Investment Research Earnings Estimates Revisions
Free Trial
of Zacks a leading investment research firm focusing on equities earnings estimates and stock analysis for the individual investor, including stock picks, stock screening, portfolio stock tracker and stock screeners. "Earnings estimate revisions are the most powerful force impacting stock prices" Zack Investment Research Founder Leonard Zacks, Ph.D. Mathematics M.I.T.