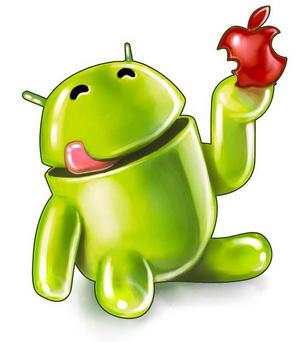 October 28, 2013 - Android Eating Apple for Lunch Now
Apple Kept Red in After-Hours Trading by Zacks Investment Research
Gone are the days when Apple (NASDAQ:AAPL) would report new quarterly earnings and smash expectations like so many pumpkins on doorstoops during Halloween. The iBehemoth brought in $8.26 per share on sales of $37.5 billion in the quarter, both of which are decent-sized beats from the Zacks Consensus Estimates. Yet AAPL stock was sold off aggressively in the first minutes of after-hours trading today. So what gives?
One word: margins. While a 37% profit margin is certainly nothing to sneeze at -- especially for such a huge company designing, creating and mass-producing so many high-tech gadgets -- Apple investors have seen margins sliding in the smartphone space for the past few quarters, and that's not great for a company that's made its name on mind-blowing innovation and products it takes its competition literally years to catch up to.
And Apple's guidance for its all-important holiday season quarter (Q1 fiscal 2014)? Expected gross margins of 36.5-37.5% marks the potential to see this number sink even lower. And with main competition for all intents and purposes already "caught up" to Apple -- Samsung, Google (NASDAQ:GOOG), heck even Microsoft (NASDAQ:MSFT) will have the ability to make snazzy smartphones, too -- it's going to be tougher and tougher for the Cupertino giant to keep its big lead in the market, especially without new innovations coming down the pike to re-invigorate the hopes of investors.
Make no mistake, either: the iPhone is the key to Apple's success these days. Sales of the iPhone make up over 50% of the company's business, and when Steve Jobs held the first prototype in his hand those many years ago now, anyone could see it was unquestionably a superior product compared to what else was on the market at the time. But these days people see the iPhone 5s launch and they start weighing their options -- sometimes to await a new upgrade or opt for a smartphone elsewhere. And that's no way to exude dominance in the industry, especially the kind Apple (and everyone else) had grown used to over time.
Thus, traders in the late session have kept AAPL shares in the red, though some of the fervor seems to have burned away by now. Apple shares are down around 3% in the after-market, but they were encroaching on -4% early in the session. Very curious from a casual observer's perspective that such a big company with such well-known brands would post a 3.7% positive surprise and brought in more than $200 million in sales than analysts expected over the past three months.
After all, the U.S. Olympic Team once put the "Dream Team" on the basketball court. Nobody could even hope to compete with them. But it was only a matter of time before the U.S. finally wound up losing that Gold medal.
Click the Links Below to Review Investing Trading Products and Services You Can Use on Your Android Apple Tablets and Smartphones

Worden TC2000 Leader in Real-time Stock Charts Market Scans Technical Analysis and Alerts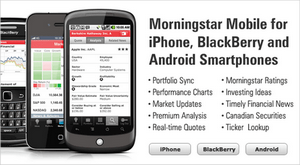 Morningstar Investment Research Mobile Free Trial
CNNMoney Top Investing App

New Age Forex Stocks Futures Social Investing Trading with eToro OpenBook

InstaForex Mobile Trading
Trade All Markets From One Account. Forex - NYSE CFD's - Gold Silver Copper - Commodities - Futures. Trading platform InstaTrader is the most dynamically developing trading platform based on MetaTrader 4 terminal. Using InstaForex gives you the opportunity to invest trade in 107 currency instruments, 34 NYSE CFD contracts on American shares, and trade Gold Silver Copper.
On-Going Bonus Deposit for New Customers
Minimum Deposit $100 Free Bonus $30
$300 $110
$800 $200
$5000 $1000
$50000 $5000
ECN or Standard Accounts
Low Fixed 3 Pip Forex Standard Account Spreads
Very Low 0.10 Spreads On ECN Accounts
Earn 6% to 13% Annual Interest Paid Monthly On Your Cash Account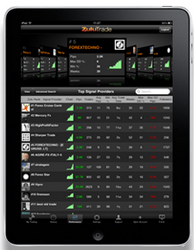 ZuluTrade Forex for Mobile
Autotrade the FOREX market like never before! Let ZuluTrade drive trades by specialists into your FX account For Free. ZuluTrade bridged the gap between valuable information in money markets and trade execution, by converting the advice of professional and talented traders globally to an executed trade rapidly and automatically in your account.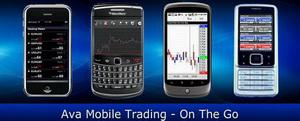 Bonus Deposit for New Customers
Minimum Deposit $/€300 Free Bonus $/€75
$/€1,000 $/€150 to 1,000
$/€10,000 $/€1,200
Award Winning Online Forex Trading Platform. Invest Trade Forex Stock Indices Commodities and Metals from One Platform. Fixed spreads. Free advanced online forex trading tools. Dozens of currency pairs and metals. Daily exclusive institutional analysis. 24-Hour trading and support. Trade immediately by credit card, PayPal or WebMoney. Start trading forex with as little as $100. 200:1 leverage. No commissions or fees. Euro or US Dollar trading account. Withdraw instantly with Ava Debit Card.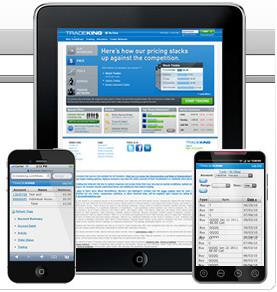 TradeKing Mobile Trading
Save An Average Of 56% In Stock Trading Commissions And 52% In Option Trading Commissions When You Switch To TradeKing. At TradeKing, you'll pay just $4.95 per trade, plus 65 cents per option contract - even for broker-assisted trades.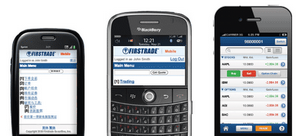 Firstrade Mobile Trading
Learn About Online Investment Opportunities with Firstrade Securities. 250 Free Trades - Transfer Rebates - Cashback Bonus. 25 years of service. Firstrade is a leading online investment firm offering a full line of investment products and tools designed to help investors take control of their financial future.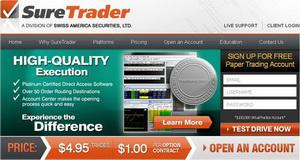 SureTrader Online USA Stock Options Trading Broker Level 1 & 2 Direct Access Quote Data
For Non USA Persons Only - Mobile Trading Platform

Forex Buy Sell Signals Sent To Your Mobile
Receive Forex Alerts anywhere, anytime. Available in 200 Countries and 700 Mobile Networks. Forex Trading opportunities are analyzed 24 hours a day. Messages tell you when to buy and when to sell. Follow on your mobile phone or use our Forex signal software.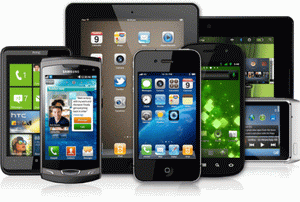 The Best China Wholesale Ideal for Retail Consumers
Tablets - Mobile Phones - Car Electronics - Computer Laptops
Free Shipping Worldwide