Taper Concerns Put Focus on Homebuilder ETFs by Zacks Investment Research
Revised U.S. GDP data of 3.6% for Q3 against 2.8% predicted earlier, a reduction in jobless claims, better-than-expected data in non-farm payroll numbers and a continued surge in manufacturing numbers renewed the taper concerns all over again in early December.
While this economic good news may spread cheer within the nation, some corners of the investment world, such as the homebuilding sector, will likely be hit by this bullishness. The sector has been a star performer so far this year courtesy of historically low interest rates, but might falter in the coming days owing to the rising rate concerns.
Why Homebuilders are Worried
High interest rates make mortgage loans more expensive which in turn weakens the demand for new homes. The prospect of tapering has started to push up interest rates. According to the Freddie Mac mortgage survey, the 30-year fixed mortgage rate moved up from 3.59% on May 23 to 4.46% on December 5.
In fact, the rate edged upward by 24 bps within just 15 days in December following a slew of positive economic data. Both existing and pending home sales declined 3.2% and 0.6% respectively for the second successive month in October.
Quite expectedly, the data penalized the homebuilding ETFs. The three funds tracking the sector - iShares Dow Jones US Home Construction ETF (ITB - ETF report), SPDR S&P Homebuilders ETF (XHB - ETF report) and PowerShares Dynamic Building & Construct (PKB - ETF report) - have all seen weakness over the past few trading sessions, and continue their slump if rates soar higher.
What to Expect from the Sector?
Notwithstanding all concerns, the sector is poised to stay afloat even if the Fed tapers, in our opinion. The following reasons explain the prospects in the sector.
Interest rates are still well below average levels, keeping housing still reasonably priced. Also a better job market and improving consumer confidence from the lows it witnessed two years ago are encouraging consumers to purchase new homes.
Plus, home inventories remain tight. A scarcity of land and labor is restricting the construction of homes, both single and multifamily. As a result, lower housing inventory and a still-steady demand profile are raising the price of properties.
The new home sales data bounced back in October following a year-low plunge in September. By now, buyers are presumably immune to the ups-and-downs in mortgage rates.
In short, there is still a considerable amount of pent-up demand in the homebuilding sector that can pull it through the coming days (read: 3 Homebuilder ETFs Leading the Pack this Earnings Season).
Conclusion
Even though a sword of Damocles hangs over the head of the sector with the imminent taper, we really do not believe this is something to panic over. Builder confidence in the market for newly built, single-family homes did not deteriorate further in November.
Forward looking projections are pretty assuring. As per the National Association of Homebuilders, both single and multi-family home sales will likely rise at around double the pace in the coming year and the year after from 2013.
In fact, an expected 76 bps and 86 bps rise in fixed mortgage rates in 2014 and 2015, respectively, are not expected to hold back the housing recovery. Prime rates are guided to stay the same next year and nudge up 5 bps in the next, so concerns may be limited for the long term.
Most homebuilders believe the housing momentum will continue into 2014. Bearing these in mind, the ETF outlook on the sector also appears promising. Presently, ITB has a Zacks ETF Rank #2 (Buy) and XHB and PKB carry a Zacks ETF Rank #3 (Hold).
Click the Links Below to Review More Real Estate Investing Resources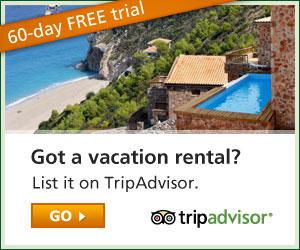 Advertise Your Vacation Rental on the World's Largest Travel Community

Buy and Sell Real Estate Without Paying a Broker
For Sale By Owner helps FSBO sellers sell a house, apartment, condo, or land fast with low cost, flat fee listings at MLS, yard signs, selling guides, low mortgage rates, advertising, appraisal, and title; List with no real estate agent and save money.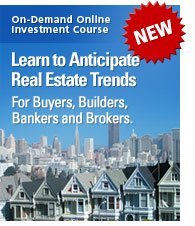 Learn to Anticipate Real Estate Trends
For Buyers, Builders, Bankers and Brokers
More than three months in the making, Learn to Anticipate Real Estate Trends. For Buyers, Builders, Bankers and Brokers is a truly one-of-a-kind, on-demand, online course that goes well beyond any of EWI's previous research on the real estate trends.

Foreclosures & Foreclosure Listings
Preforeclosures, Sheriff Sales, Foreclosures, Bankruptcies, FSBOs, Tax Liens, Auctions, QuickSales, Free Listing Alerts, Real Estate Courses, foreclosure investor training, HUD homes, and mortgage default help.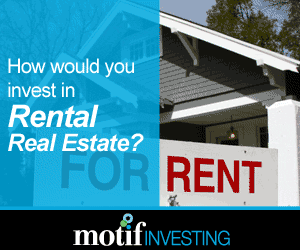 Motif Investing Ideas
Now, Easily Invest in A World Of Big Ideas
A motif is a portfolio of up to 30 stocks reflecting an investing idea. Pick an actionable idea from trends and events in our catalog. Customize a motif to your needs - add/delete stocks or change weightings. Enjoy amazing value - just one low commission and no management fees.

Government Auctions Bank Foreclosures
Save money on huge discounts from government auctions on real estate foreclosures, seized surplus automotive vehicles, and other high value consumer items of motorcycles, boats, smartphones, computers, electronics, jewelry, and artwork. Paypal verified. As seen and heard on CNBC, Entreprenuer Radio, eBay Radio, and Business Week.

Free Foreclosure Lists
# Find the Best Real Estate Deals with Equity in Your Neighborhood. Search our Pre-Foreclosure Listings, Auction Listings and Foreclosure Listings Free for 7 Days. Bank-Owned Properties, H.U.D. Foreclosures and other Government Foreclosures are growing daily. We provide direct Bank contact info for REO's, so you can find properties first. Make Huge Real Estate Investing Profits buying Pre-Foreclosures, Real Estate Auctions, Bank REOs, and H.U.D. Homes at a 20%-50% or more Discount.

Short Sales Property Foreclosures
Discover how to start cashing 6 figure checks on short sales, in ANY market of the country . . . without EVER leaving your home . . . and with NO Risk and NO Downpayments. And without EVER using your own credit, and with no previous experience or working capital needed.