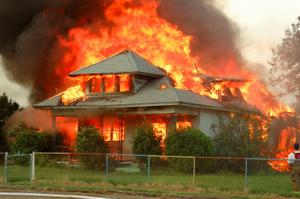 January 08, 2014 - The Burning House Theory Works When It Comes to Investing by Market Authority
Weeks after telling readers "the best time to rush a burning house is when things look grim for big companies that will never see the inside of a bankruptcy courtroom," I was told it'll never work…
But it does. It works almost flawlessly.
As I've learned by studying the ins-and-outs of fear-based trading, news dissemination, and greed, the best time to buy - according to Baron Rothschild - is "when blood is running in the streets… even if that blood is your own."
I'll admit it's a tough maxim to follow. It's counter-intuitive to rush a burning house, not knowing if you'll come out.
But as you can see from these recent results from Easy Retirement System, it's one of the easiest ways to make money.
To date, we have just one loser.
To date, we've closed halves of two trades for gains of 41% and 32%. And - as of yesterday - we sit with seven double-digit gains.
For more information on Easy Retirement System, click here…
How to Trade the Nat Gas Boom…
This is a sample trade from Fast Money Trader. Enjoy…
At $94 a barrel, oil is still very expensive… not only to individual consumers but to businesses, too.
Take a look at FedEx.
It sends out hundreds of planes - and thousands of trucks and vans - around the world every day. It's paying through the nose for oil.
In the United States alone, FedEx trucks travel more than 2.7 million miles a day. It consumes more than 1.5 billion gallons of oil a year. And oil prices are hitting the bottom line.
It's why CEO Fred Smith is adding hybrid, electric vehicles, and natural gas to the mix. It's this kind of thinking that may keep company costs lower than average. Smith expects to add up to "30% of long-distance trucks to be powered by liquefied (NYSEMKT:LNG) or compressed natural gas (CNG) over the period of next 10 years," according to NASDAQ.com.
Waste Management was forced to charge customers another $169 million - in 2012 - just to keep garbage trucks fueled. As of 2013, it announced that 80% of the trucks it buys over the next five years would run on natural gas, helping it save up to $20,000 per year, per vehicle.
The United States Postal Service travels more than 1.3 billion miles each and every year with 212,530 vehicles - making up one of the largest "civilian" fleets in the world.
Imagine the savings if more companies switched to natural gas…
According to the Los Angeles Times, corporate America is jumping in, converting fleets to natural gas and building out fueling stations. To date, about 135,000 natural gas vehicles are on the road in the United States, up from 118,000 in 2011.
We still have a long way to go, says the Los Angeles Times. Countries like Argentina, India and Iran are up to a million natural gas vehicles.
But we're getting there.
Wal-Mart, AT&T, General Motors, Frito Lay and Coca-Cola are all switching over.
Lowe's wants its delivery company to shift trucks to natural gas by 2017. P&G has seven percent of its trucks on gas and could reach 20% over the next two years. UPS wants to buy a thousand natural gas trucks. And, about five percent of "all heavy duty trucks sold next year will run on natural gas up from around 1% this year," according to The Wall Street Journal.
Navigant Research believes the number of natural gas vehicles on roads worldwide will surge to 35 million by 2020. That's because of low cost natural gas and higher prices for gasoline and diesel.
The boom is underway…
You'll want to keep an eye on companies like Westport Innovation (NASDAQ:WPRT). WPRT hasn't had the most impressive year on record, but the company could move higher as it allows commercial fleets to replace gas-guzzling fleets with natural gas. WPRT fell from about $25 to less than $18 last year. But it may have found solid support at current prices.

Xtreme Income Trader by Market Authority
These are the Extreme Income Trading Strategies. Have a chance to join our Xtreme Income Trader program risk-free for 60 days.

Steve Nisons Candlestick Charting Intensive Training and Software
for Profitably Trading Stocks Forex Futures Commodities
Use the CandleScanner trading software to automatically scan for profitable trading setups on any timeframe. Stock forex and futures candlestick trading courses to throughly understand how to profit from candlestick chart patterns. Free newsletter and live trading webinars. Steve Nison is the authority on trading and profiting using candlesticks.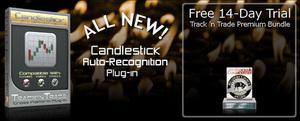 Track n Trade CandleStick Auto-Recognition Plug-in
Quickly identify candlestick patterns without thinking. With Track 'n Trade, you have the ability to click, and select your favorite candle patterns, and have Track 'n Trade find, identify, and even auto-trade each signal through our famed Autopilot Trading System.
Van Tharp Institute
Investing Trading Home Study Programs & Live Seminars Workshops
Dedicated to cutting edge, high quality professional educational investing trading programs for traders and investors providing a road map for financial freedom. The finest investing trading education in the financial universe. Dr Van Tharp is one of the orginal Market Wizards, and referred to as the Traders Coach.
Investing Trading Article Websites

Stock Option Forex Futures Training Seminars Webinars Workshops
Click Here For The Complete 2014 Schedule
Professional investors traders teaching successful low-risk high-reward
trade strategies. Power profit secrets for stocks, options, forex, futures
investing trading success. Or avail of Home Study Courses and or
Trading Softwares available to improve your investment returns.