China Stock Roundup: Baidu, Ctrip Likely to Merge, Sinopec May Sell Retail Stake - By Zacks Investment Research
Expectations that the government will take measures to boost the economy and actual action on this front lifted Chinese indices this week. An increase in fixed asset investment in railways led stocks higher on Wednesday. However, a decision to allow cross-border equity trading between Shanghai and Hong Kong was the major positive during a holiday shortened week.
Last Week's Developments
Stocks declined for the first time in three days last Thursday as markets ignored government measures to boost economic growth. The State Council said that a preferential tax policy will now encompass a larger number of small companies. Financing for the construction of low-income housing will also be increased.
However, a decline in property developer shares weighed on markets. Both the Shanghai Composite Index and the CSI 300 declined 0.7%. The Hang Seng China Enterprises Index moved up 0.6%. The Bloomberg China-US Equity Index dropped 0.4%.
Markets recovered on Friday, boosted by technology and financial stocks. A gauge of tech stocks within the CSI 300 gained 2%, the largest among the 10 industry groups. Speculation that the government will take action to step up growth and a decline in benchmark money-market rates which lifted indexes.
All the indexes moved upwards. The Hang Seng China Enterprises Index gained 0.2% while the CSI 300 surged 1%. The Shanghai Composite Index increased 0.7%, cutting the year's losses to 2.7%. The Bloomberg China-US Equity Index dropped again, by 1.4%.
Markets and the Economy This Week
The Shanghai and Shenzhen markets were closed on Monday on account of the Qing Ming festival, making this a holiday shortened week. The Hang Seng Index closed 0.59% lower after U.S. markets lost heavily despite encouraging jobs data.
U.S. benchmarks were dragged down by declines in momentum and bio-tech stocks. Technology stocks listed in Hong Kong also suffered considerable losses, taking a cue from the Nasdaq's 2.6% loss on Friday.
Chinese indices notched up strong gains on Tuesday on expectations that the government will take measures to boost growth. Measures of financial and energy stocks increased more than 2.6%.
The Shanghai Composite Index gained 1.9% following the resumption of trading during a holiday shortened week. The CSI 300 Index gained 2.4% while the Hang Seng China Enterprises increased 1.6%. The index of Hong Kong shares was near its highest close achieved on January 8.
A rally in tech stocks and state media reports of an increase in government spending on railways pushed up Chinese stocks on Wednesday. According to a report in the state run People's Daily, fixed asset investment target in railways was increased to 720 billion yuan ($116.2 billion) from 700 billion at the beginning of the year.
A measure of tech companies gained 1%, reducing its annual loss to 4%. The Shanghai Composite Index gained 0.3%. The CSI 300 increased 0.1% while the Hang Seng China Enterprises Index moved up 0.6%.
A decision by China to allow cross-border equity trading between Shanghai and Hong Long led indices higher today. Brokerages were a major force behind market gains following the decision which will enable combined daily trading worth 23.5 billion yuan ($3.8 billion). Speaking on this new development, Chinese Premier Li Keqiang said the linkage will result in better integration with international markets.
The Hang Seng Index gained 1.5% while the Shanghai Composite Index moved up 1.3%. The Hang Seng China Enterprises Index added 0.4% while the CSI 300 gained 1.6%. An unexpected decline in exports and imports during March had sent shares lower earlier in the day.
Stocks in the News
Baidu's (NASDAQ:BIDU) Qunar unit will reportedly merge with Ctrip.com International Ltd. (NASDAQ:CTRP) to expand its travel search market. Shares of Ctrip surged 10.4% in after-hours trading on Tuesday. Baidu's ownership in Qunar Cayman Islands Ltd. (NASDAQ:QUNR) - a travel website - came through the acquisition of a majority stake (55%) in the company for $306 million in cash.
The proposed merger could be a complete acquisition, a partnership or just a small ownership in Ctrip.com, according to sources. Information regarding the ownership structure, financing methods and other details has been kept confidential.
China Petroleum and Chemical Corp. (NYSE:SNP), also known as Sinopec, has chosen Goldman Sachs Group Inc. (NYSE:GS) as one of its advisors for the sale of stake in the company's retail assets. According to reports, the sale of a 30% stake in Sinopec's retail unit could raise as much as $30 billion.
The deal could be the biggest stake sale by a state owned company in China. The move to sell assets comes after Premier Li Keqiang had promised to allow private capital investment in oil and power projects. Speaking during a conference call with analysts last month, Sinopec's chairman Fu Chengyu said the company's retail business was a "huge gold mine." He added that the division's full potential "hasn't been tapped."
Daqo New Energy Corp. reported earnings for the fourth quarter and fiscal year 2013. The polysilicon manufacturer is continuing its transition from its existing production facilities in Wanzhou, Chongqing to a new location in Shihezi, Xinjiang. Production at the Xinjiang facility is now closer to its installed capacity of 6,150 MT per annum, increasing to 1,445 MT, compared to 1,311 MT in the third quarter of 2013.
Revenues have increased from $29.6 million in the third quarter to $37 million in the fourth quarter of 2013. Revenues have also increased from the $6.2 million reported in the fourth quarter of 2012. Operating loss has decreased significantly to $4.1 million, compared to $55.9 million in the same period last year.
Next Week's Outlook:
A decline in overall trade continues the trend of gloomy economic data emerging out of China. Early last week, weak PMI data had added to expectations that the government would take affirmative action. This week's unexpectedly low trade figures have added to the sentiment. Incidentally, the government has already taken several measures which haveincreased market optimism.
Click the Links Below to Review China Hong Kong Markets Investing Advisory Services
Invest2Success China Hong Kong "Profit Rockets" Stock Picks
Subscription Email Service
Free Trial - Receive daily low-risk high-reward stock picks every day that include buy entry, stop-loss, take profit area targets, and trade management information on China and Hong Kong equities to your email.
Morningstar Asia Investment Research Free Trial
Asian-Pacific Financial Forecast
Elliott Wave Intraday Forecasts on the Hang Seng, Nikkei 225, MSCI Singapore, ASX 200, STI, Kospi 200, MSCI Taiwan Stocks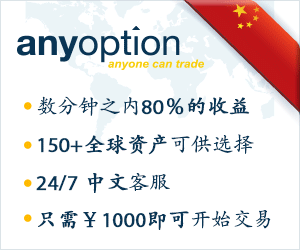 Instaforex - Best Asian Broker Award
Forex - Gold Silver Copper Oil - Commodities - Futures - NYSE CFD's
ZuluTrade Forex Accounts from Multiple Brokers All with Free Buy Sell Signals
Autotrade the Forex market like never before! Let ZuluTrade drive trades by specialists into your FX account for free. ZuluTrade bridged the gap between valuable information in money markets and trade execution, by converting the advice of professional and talented traders globally to an executed trade rapidly and automatically in your account.