Invest2Success "Profit Rockets" Stock Picks Monthly Subscription Email Service
Free Trial - Receive daily low-risk high-reward SP500 NYSE Nasdaq stock picks that are experiencing increasing earnings every day that include buy entry, stop-loss, take profit area price targets, and trade management information to your email inbox.
April 22, 2014 - The Bad News for the Bears Continues by Market Authority
A few weeks ago, on April 4th, the BLS released a meaningless unemployment number.
On the same morning, the market began a multi-day selloff. This selloff appeared like bandwagon selling and I questioned how long it would last…
Today, after a selloff and low volume rally, the market has returned to the same level as it sat pre-unemployment report. If you were away on spring break with the kids, the good news is you didn't miss anything!
Take a look at the 1-month chart of the SPY's…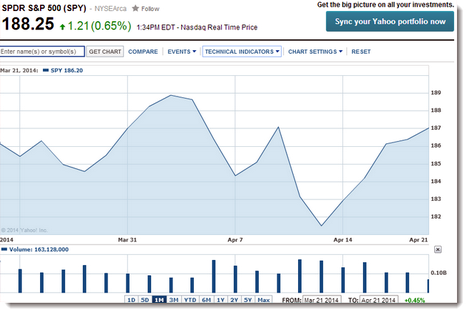 And now here comes the bad news for the bears. The SPY is a mere 50c away from an all-time closing high.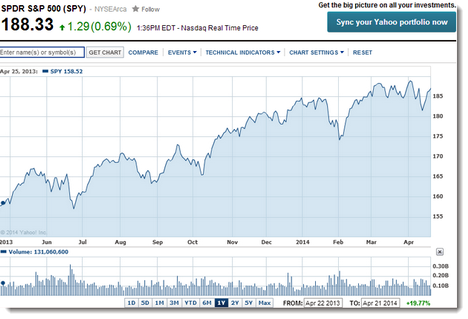 Once this top is taken out, the investors who put on bear suits after the employment report should push the market to higher levels this week. You can see this by how the market traded sideways throughout March. The early-April sharp selloff caused investors to jump on the move and turn bearish. Now these bears need to cover shorts and add exposure as the market moves higher.
Van Tharp Institute
Investing Trading Home Study Programs & Live Seminars Workshops
Dedicated to cutting edge, high quality professional educational investing trading programs for traders and investors providing a road map for financial freedom. The finest investing trading education in the financial universe. Dr Van Tharp is one of the orginal Market Wizards, and referred to as the Traders Coach.