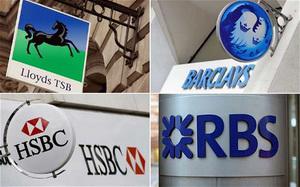 Stock Market Industry Sector Analysis Forecast Outlook Links
Click the stock industry sector links below to review current analysis and forecasts on stocks in those sectors.
Home Page Stock Sector Industry Forecast Outlook
Aerospace Defense Sector Industry Stocks
Alternative Energy Sector Industry Stocks
Automotive Sector Industry Stocks
Business Services Sector Industry Stocks
Consumer Staples Sector Industry Stocks
Health Insurance Sector Industry Stocks
Homebuilders Sector Industry Stocks
Hotel Lodging Sector Industry Stocks
Mining Gold Sector Industry Stocks
Oil Gas Sector Industry Stocks
Pharma Biotech Sector Industry Stocks
Real Estate Investment Trust Sector Industry Stocks
Semiconductor Sector Industry Stocks
Telecom Sector Industry Stocks
US Bank Stocks Sector Industry Stocks
June 16, 2014 - Foreign Banks Stock Outlook - by Zacks Investment Research
Foreign Banks Face Tough Road to Recovery
Qualms across the globe and the consequent downgrade of the global economic growth forecast by the World Bank are expected to be reflected in the global banking space in the quarters ahead. The still-recovering industry will take some time to deal with continuing geopolitical and political uncertainties, fiscal policy gridlock, and ever-increasing regulatory restrictions. Overall, the industry's upturn is expected to soften to some extent, if not pause, in the near future.
The ongoing requirement of keeping interest rates low to support economic growth is still felt necessary by central banks, including the U.S. Federal Reserve. This will continue to restrict the industry's interest income. Not only are U.S. banks losing their luster with too many mandatory defensive measures, the non-U.S. banking space is also facing similar obstacles in their path to growth.
The European Central Bank (ECB) announced additional rate cuts earlier this month. In fact, in a historic step, the ECB started charging banks for deposits so that they are compelled to create more loans. This would instill confidence in low interest rates among other developed nations.
On the other hand, economic growth in China and some other developing countries has been put on pause. Following the same remedial course for better economic health would only pose a new set of challenges for the banks of these regions. Further, any action to lower interest rates would elevate inflation issues.
Actually, for the developing countries, it could be a catch-22 situation. If the central banks of developed nations let interest rates rise, investments in developing countries will be withdrawn, which will lead to contraction of liquidity in these economies.
In any case, the proactive steps taken by the central banks of most developed and emerging economies will continue to keep non-U.S. banks afloat in the near term. But the global financial system is yet to show tidiness to ensure a steady backdrop for banks.
Fundamental Issues
Repositioning of business fundamentals to withstand any further crisis remains the trend of non-U.S. banks. Though defensive actions like limiting expenses are still in place and focus on noninterest income is increasing, margin compression and slothful loan growth are acting as major dampeners.
As capital efficiency is the key to survival, most foreign banks are adopting reconstruction-by-asset-sale strategies to strengthen capital ratios. While this will make their business safer, growth prospects don't look impressive with thinning sources of income.
Strained Top-line Growth
A prolonged low interest rate environment is not expected to reverse any time soon as central banks of most of the countries will continue to prioritize growth over inflation control. This strategy is sustainable as inflation is the concern of only a few emerging economies.
Thus, banks operating in a low interest rate environment will not be able boost revenue through interest income. On the other hand, non-interest revenue sources will be limited by regulatory restrictions.
On the other hand, banks in consumption-driven economies will not face significant challenges related to interest income due to a not-too-low interest rate environment. Though these economies have been witnessing a sluggish growth rate, still-high inflation will continue to force the central banks of these countries to keep interest rates higher than the low-inflation economies. However, these banks will have no respite from nagging non-interest revenue challenges.
What to Expect Down the Road?
Funding insufficiency, not-so-effective cost control measures, and limited access to revenue sources will keep bottom-line improvement under pressure in the upcoming quarters.
Moreover, the impact of tighter regulations is yet to be fully felt with many rules still to be implemented across jurisdictions. Continued attempts by regulators worldwide to agree on strict capital standards and clip the risk-taking attitude of banks so as to prevent the recurrence of a global financial crisis will restrain the growth potential of some industry participants.
The full implementation of the Basel III standards - the risk-proof capital standard agreed upon by regulators across the world - is due in 2018. Though some non-U.S. banks have already started complying with the requirements, many are yet to make headway. To add to the difficulty, the latest changes indicate that banks need to hold more capital than what the Basel Committee mandated initially.
Nonetheless, strict lending limits as well as greater transparency in regulations could strengthen the fundamentals of many sector participants. Eventually, these are expected to create a less risky lane for the overall industry.
What Fed Rules for Foreign Banks Mean
The Federal Reserve's stricter capital rules for foreign banking organizations (FBOs) sizably operating in the U.S. could cripple their balance sheet. According to the new rules, the U.S. operations of foreign banks need to hold various risk-based capital, liquidity and leverage similar to their U.S. peers with effect from July 1, 2016.
This will force foreign banks to transfer their costly capital from their home ground to the U.S. So their overall profitability could suffer as they need to spend more on the same business in the U.S.
But for low-margin businesses like repo and securities lending, in particular, transferring capital and liquidity to U.S. operations will not be beneficial for FBOs. Given this concern, Deutsche Bank AG (DB - Analyst Report) has already planned to reduce its U.S. balance sheet by $100 billion. Other foreign banks could also follow suit by axing their low-margin businesses in the U.S.
Where Does the Eurozone Recovery Stand?
In order to accelerate the snail's pace of recovery in the region, ECB cut interest rates to record lows and introduced a number of measures to pump more money into the financial system earlier this month. Apart from addressing the rock-bottom inflation rate in the continent, these measures are intended to ease pressure on the strong euro, which is holding back economic recovery. Reducing the euro's value with these measures will make European goods less expensive abroad, and thereby boost exports.
Though economic growth in the continent was much lower than expected in the first quarter of 2014, the downside risk of the economy appears much lesser than what it was a year ago. While the economy advanced 0.2% sequentially last quarter compared with 0.3% in the final quarter of 2014, it marks the fourth straight quarter of growth following the end of an 18-month recession. A sharp recovery in consumer confidence, strengthening manufacturing performance and faster-than-expected growth in private-sector business activities confirm the fundamental recovery of the economy.
Global banks' concern about the Eurozone crisis has significantly eased. In fact, this has been translating into strength for some of the non-U.S. banking giants.
The steps taken by European policymakers have significantly helped in stabilizing the economy. Primarily, the ECB's long-term refinancing operations have helped in injecting liquidity into the system. Further, the continent is at the final stage of setting up a banking union in order to restore confidence in the continent's banks and stimulate lending. This will allow the ECB to intervene directly in large banks in countries that use the euro.
This new approach should help banks to tidy up and ensure consumer protection in economically weaker countries like Spain, Italy and Portugal. This will in turn make banking activities more transparent and support the continent's economic recovery.
Behind Emerging Market Banks
China's economy has been witnessing a slowdown. The World Bank expects the growth rate of the world's second biggest economy to drop 0.1% every year until 2016. However, this is presumably a planned slowdown aimed at driving growth by focusing on consumption spending. Of course, this growth, if achieved, will be more sustainable than what exports, infrastructure development and investment in real estate have been leading to so far. However, the resultant slowdown in exports of China-dependent developing countries could translate into challenges for the banks of these economies.
Further, continued tapering of stimulus in the U.S. will lead to gradual liquidity reduction in emerging markets, as the Fed-pumped fund that overflowed to emerging markets will be withdrawn to meet the rising demand for money in the U.S. economy. Now, with liquidity levels drying up, the banking sector in the emerging markets will face a deceleration.
Moreover, the asset quality trouble is still obvious. But this is not as severe as the problems that many of the larger banks face in continental Europe and the United Kingdom.
Hopefully, less exposure to property markets and steady interest income from a not-too-low interest rate environment will help these banks tide over to some extent.
Conclusion
Overall, a key determinant for a quick recovery will be the quality of risk analysis and risk awareness in decision making. So, we believe that accumulating larger capital buffers over the cycle and reducing pointless complexity in business will be crucial to performances of non-U.S. banks.
Also, only cost reduction by job cuts and asset sales should no longer be considered enough. Instead, the aim should be to enhance operational efficiency through fundamental changes in business models. The capital goal of non-U.S. banks should not be restricted to simply obedience to regulatory requirements.
On the other hand, policymakers should primarily pay attention on determining the span of fiscal stimulus, ensuring that it remains until a clear sign of transition from recovery to growth is visible.
Opportunities
Currently Zacks Rank #1 (Strong Buy) stocks in our non-U.S. bank universe include Australia & New Zealand Banking Group Limited (OTCPK:ANZBY), BBVA Banco Franc (NYSE:BFR) and The Royal Bank of Scotland Group plc (NYSE:RBS). We also recommend banks with a Zacks Rank #2 (Buy) including Banco Bradesco S.A. (NYSE:BBD), Bank of Montreal (NYSE:BMO), The Bank of Nova Scotia (NYSE:BNS), ICICI Bank Ltd. (NYSE:IBN), Mitsubishi UFJ Financial Group, Inc. (NYSE:MTU), Royal Bank of Canada (NYSE:RY) and The Toronto-Dominion Bank (NYSE:TD).
Weaknesses
Currently, four banks we dislike with a Zacks Rank #5 (Strong Sell) are Barclays PLC (NYSE:BCS), Credit Suisse Group AG (NYSE:CS), Deutsche Bank AG (NYSE:DB) and Standard Chartered PLC (OTCPK:SCBFF).
We also dislike some stocks in the non-U.S. bank universe with the Zacks Rank #4 (Sell), including Banco Latinoamericano de Comercio Exterior, S.A (NYSE:BLX), BNP Paribas SA (OTCQX:BNPQY), Grupo Financiero Santander Mexico, S.A.B. de C.V. (NYSE:BSMX) and The Governor and Company of the Bank of Ireland (NYSE:IRE).
Click Here for a Free Trial of Zacks Investment Research
Click the Links Below to Review Professional Industry Sector Advisory Services and Resources
Alpari UK Forex (NYSE:FX) Brokers Online Forex Trading Company
You can trade forex, CFDs, precious metals and spread bet with Alpari UK, a leading global forex (FX) broker.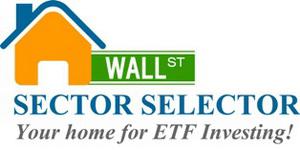 Wall Street Industry Sector Selector
Free email newsletter. John Nyaradi is Publisher of Wall Street Sector Selector: Professional ETF Trading, an online publication specializing in news, analysis and information regarding exchange traded funds. John's writes a weekly column for Investor's Alley, a widely read internet site, and his investment articles have appeared in many online publications including Dow Jones Market Watch, Trading Markets, Money Show, Yahoo Finance, Investors Insight, Fidelity, SeekingAlpha, ETF Daily News, iStock Analyst and many others.
Market Timing Signals & ETF Sector Rotation Investment Newsletter
The strategy behind the Sector Timing Report is a process of continuous upgrading your investment holdings to maximize portfolio returns. Our upgrading strategy works because as economic and market conditions change, new sector leaders rise to the top of our proprietary sector scoring system. We buy these top ranked sectors and hold them for as long as they outperform their sector peers. When a holding starts to drop in rankings we sell it and move on the the next hot sectors in the market. Rebalancing our holdings monthly keeps us in the latest leadership sectors at all times.
Profit From Zacks Investment Research Earnings Estimates Revisions
Free Trial

of Zacks a leading investment research firm focusing on equities earnings estimates and stock analysis for the individual investor, including stock picks, stock screening, portfolio stock tracker and stock screeners. "Earnings estimate revisions are the most powerful force impacting stock prices" Zack Investment Research Founder Leonard Zacks, Ph.D. Mathematics M.I.T.