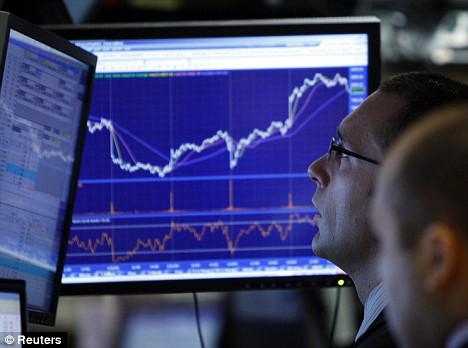 Click Here to Review the Elliott Wave Financial Forecast
April 02, 2012 - Will the Stock Market Rally Last Through Year 4? - By Elliott Wave International
It's amazing to read the headlines which say that a bull market is just starting.
Here are just two recent ones:
"Stocks to Begin a 'Steady Upward Trajectory'" [This headline quotes a Goldman Sachs strategist]
"This Market Could Rally Like It's 1995"
You may know that 1995 began the most exuberant phase of the 1982-2000 bull market.
But even if the stock market does continue to rally, this couldn't be the start. Stocks have been mostly higher for three years already. The Dow's rise from the March 2009 low of 6,547 to some 13,000 today ain't chopped liver. The last three years count. They're part of the market's wave pattern.
Even so, this must feel like a new bull market to many market participants. It takes independent thinking to resist the contagion of the prevailing psychology:
On March 23, a MarketWatch column reveals that four former superbears recently surrendered to the bullish compulsion of "increasingly optimistic buyers. Of the five prominent market skeptics interviewed for this [MarketWatch] article, four are reluctantly going along for the ride. (The only one not joining the buyers is Robert Prechter...) The widespread capitulation to buy into an aged and extended advance is a strongly bearish sign." Financial Forecast, April 2012
A book by the French Renaissance writer Rabelais depicts a character named Panurge, who buys the biggest sheep from the merchant Dindenault. Panurge subsequently believes he was overcharged through verbal trickery, and seeks revenge by throwing his one sheep overboard, knowing Dindenault's entire flock would follow -- which it did.
Human beings also have a tendency to follow. And nowhere is that tendency more pronounced than in financial markets where so many investors look to others for clues.
Those who follow the bullish crowd now will likely be led into rough financial waters.
Besides the almost one-sided optimism, consider that a 50 percent price retracement in a major stock index has just occurred. This milestone Fibonacci retracement has taken years, and you can see a thought-provoking chart in the latest Financial Forecast.
There are many more reasons that our analysts have remained independent from the crowd.
A new bull market is just starting?
Let us give you our answer to that question, and the overwhelming evidence to back it up in the NEW Financial Forecast. Click here to learn about our risk-free offer here.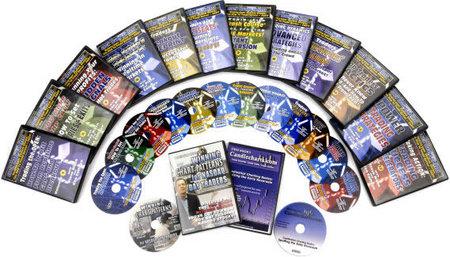 Cutting Edge Candlestick Charting Intensive Training from Steve Nison
NEW candle pattern insights, such as the order of power of candle signals so you'll know how much confidence to have in any candle setup. NEW trading psychology revelations, lets you quickly and accurately read the market's message to accelerate your analysis. NEW simple-to-follow systems, like my simple 5-Step Trading Checklist to give you a step-by-step method of maximizing your opportunities for success. Candlestick Trading System for Beginners to Pro-Traders. It doesn't matter if you're a complete beginner or pro-trader. These new DVD Training Programs will give you the Simple Candlesticks "4-Step Success System"