For all the post IPO fallout of FB shares being overvalued the running outperformance by LNKD has been nearly erased.
Credit the FB management team, including Mr. Zuckerberg, for addressing the changing landscaping and looking to monetize new channels for social networking. I suspect ultimately the retail, casual user market offers far better commercial avenues for FB to exploit than LNKD. Therefore I would suspect the FB will continue to outperform.
We recommend a pair trade going long FB and short LNKD with equal market value.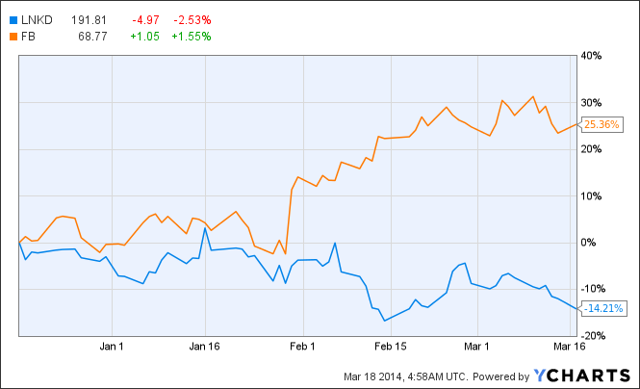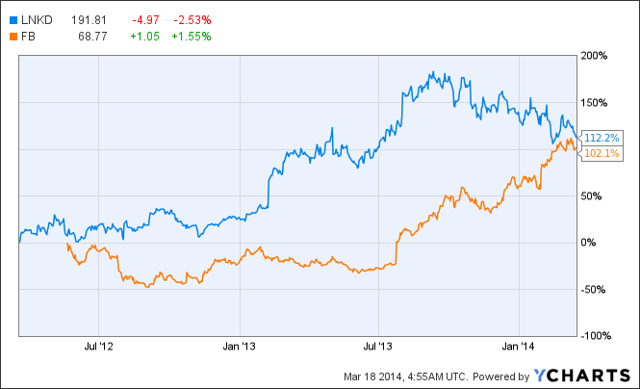 Disclosure: I have no positions in any stocks mentioned, and no plans to initiate any positions within the next 72 hours.