Price action in Magnum Hunter Resources (MHR) briefly touched our stop of 8.84.
Briefly as in a few hundred shares were traded (observed on the tape) before MHR immediately rebounded.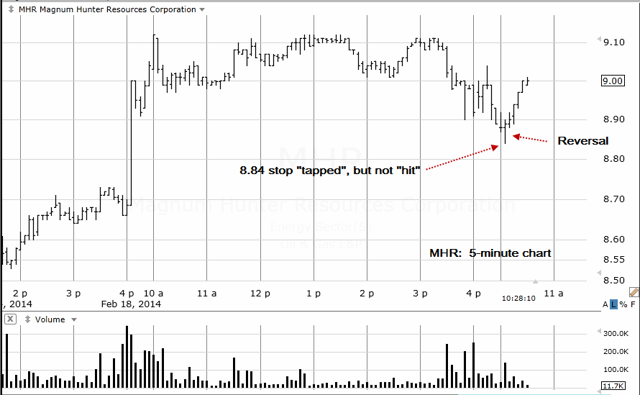 Charts by TeleChart
Our trading methods are discretionary and the stop while not really negotiable, does need some amount of discernment as to when the stop is "hit" as opposed to "touched".
Clearly, in the 5-minute chart above we can see that the 8.84 level was touched only briefly before rebounding.
We are maintaining the long in MHR and now have a "hard-stop" at the 8.84 level.
Update: 10:01 CST: Stopped-out at 8.84
Now, on the side-lines.
Disclosure: I am long MHR.