This is probably how Casey Research figured its gold targets:
(click to enlarge)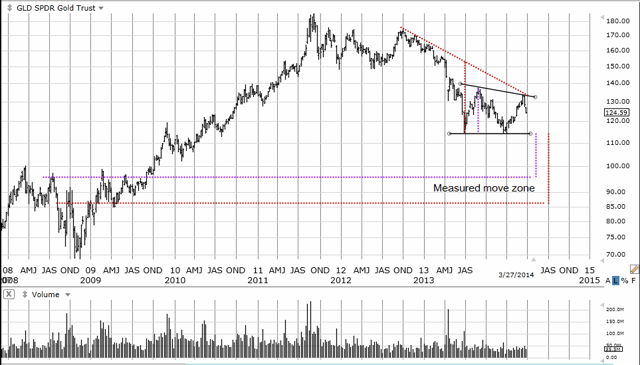 Click to enlarge
Chart by TeleChart
There are two wedges shown. Probability favors exiting out of the wedge the same direction upon which the wedge was entered.......Down.
Disclosure: I have no positions in any stocks mentioned, and no plans to initiate any positions within the next 72 hours.