A successive (and aggressive) series of entries have been executed on the ProShares UltraShort Real Estate ETF (NYSEARCA:SRS) in the past three days.
The entry made today (at 16.42) has a tight stop of the day's low at 16.16.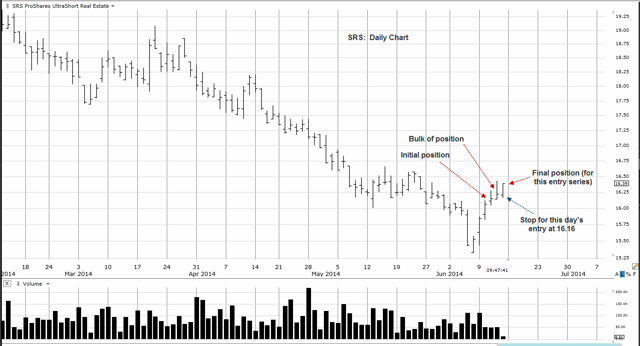 Chart by TeleChart
Price action on the iShares U.S. Real Estate ETF (NYSEARCA:IYR) is falling away rapidly with little retracement evident.
The stops are tight as the positions are being entered in the direction of trend (a higher risk tactic).
Disclosure: The author is long SRS.