The iShares U.S. Real Estate ETF (NYSEARCA:IYR) is hovering just above a level that if it gives way, may result in a swift move lower.
A fundamental that may help IYR along is interest rates.
The ProShares UltraShort 20+ Year Treasury ETF (NYSEARCA:TBT) is essentially a proxy for the inverse of the long-bond 30 year treasury.
Looking at the Weekly chart of TBT below, it seems to be in the process of reversing off a low.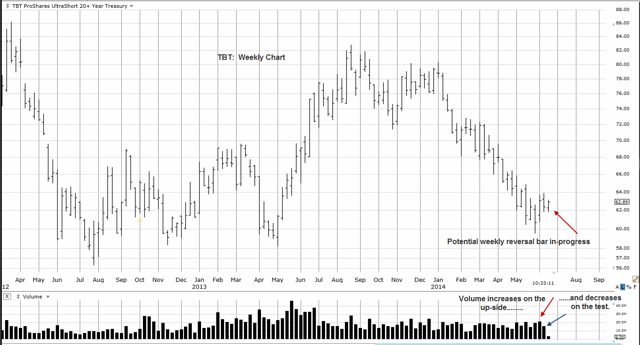 Chart by TeleChart
The overall real estate market is in a weak position.
A rise in interest rates (even a small one) may be just enough to shove the whole kit-and-kaboodle over the edge.
Disclosure: The author is long SRS.