Yesterday's 2-Hour chart (below) of the market Vectors Daily Gold Miner ETF (NYSEARCA:GDX) shows a wedge pattern that typically takes place at the end of a move.
The chart was generated just after the market close.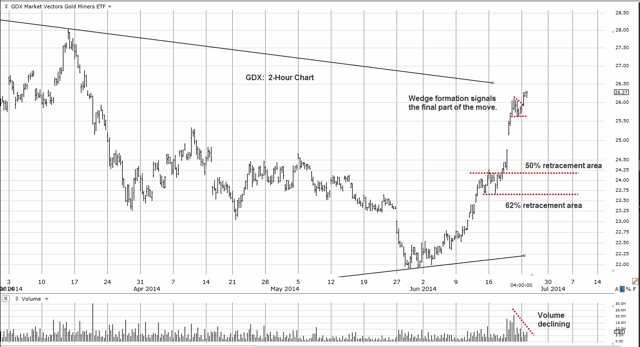 Chart by TeleChart
Taking a look at an updated chart (below), we can see that there is a reversal in progress: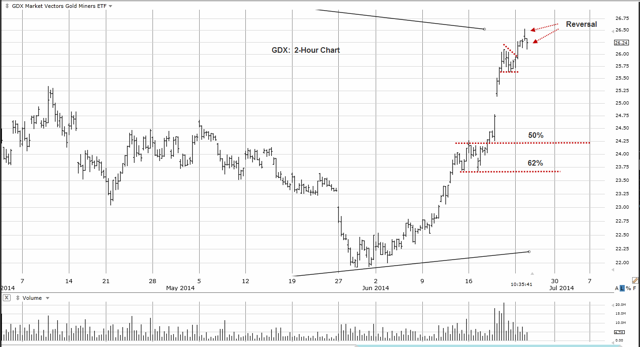 Chart by TeleChart
The weekly chart of the GDX shows that price action has contacted and verified the existence of the upper channel (wedge) line.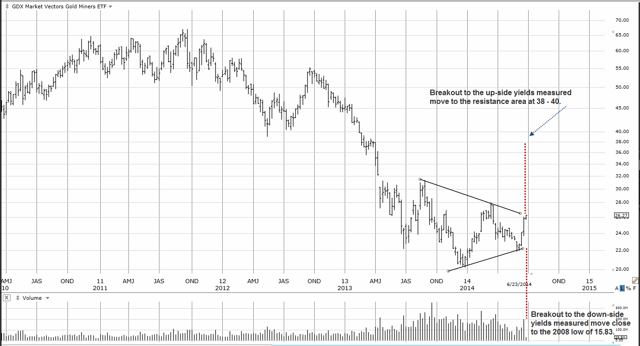 Chart by TeleChart
How the market handles the retracement levels will indicate which force (bull or bear) behind the market is the most dominant.
As can be seen in the weekly chart above, the GDX is perfectly positioned to retrace higher into a known resistance, or to fall away into a capitulation event with targets in the low 15's.
Disclosure: The author has no positions in any stocks mentioned, and no plans to initiate any positions within the next 72 hours.