The potential for a declining market with interest rates rising has been discussed in this previous update.
If we take a look at the iShares 20+ Year Treasury ETF (NYSEARCA:TLT) and compare it with the chart linked above, we see that a false breakout is now at hand.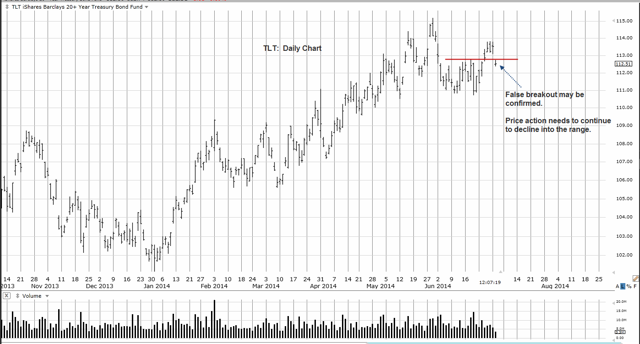 Chart by TeleChart
If this situation were to come about, there will be no place for the average investor to hide: Market declining while bonds are declining at the same time. It is the perfect set-up.
We can see that the 'reason' for bonds declining is an economy on the mend as shown in this manufacturing data report.
Richard D. Wyckoff (an undisputed market master) did not use any such data to make his decisions.
He was aware of data releases in the form of earnings or statistics. He did not ignore the short term effects of such things.
However, he states himself in his autobiography, that he did not base his trading decisions on these items.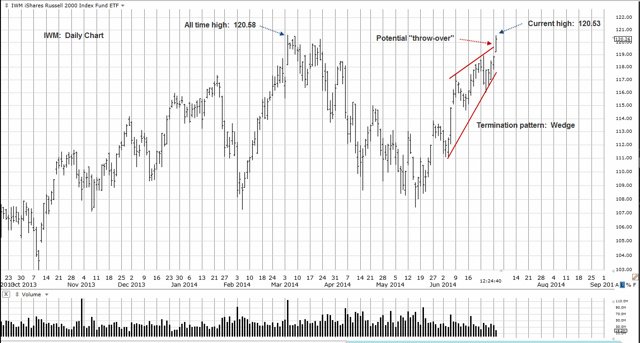 Chart by TeleChart
As we see bonds reversing now and a potential significant reversal in the iShares Russell 2000 ETF (NYSEARCA:IWM) setting up, the question is: Are we going to attempt to decipher data that seems to get revised later (negating its current significance) or are we going to initiate (or maintain) positions based on what is actually taking place?
Disclosure: The author is long TZA.