The race to the Capitol has just begun. Investors Pro-Obama are going for the renewable energy sector, but investors Pro-Romney are going for the nuclear sector. Beyond these circumstances, companies such as Apple Inc. (NASDAQ:AAPL), Goggle Inc. (NASDAQ:GOOG), Microsoft Corporation (NASDAQ:MSFT) and Intel Corp. (NASDAQ:INTC) follow an indefinite trend.
The victory of any of the candidates can help to the sectors previously mentioned. Companies such as Biofuel Energy Corp. (NASDAQ:BIOF) and Pacific Ethanol Inc. (NASDAQ:PEIX) can be of benefit to Obama's victory and, of course, First Solar Inc. (NASDAQ:FSLR) also counts with Obama's support. On the contrary, Romney's victory could be of benefit to nuclear and oil companies such as Uranium Resources Inc. (NASDAQ:URRE).
Taking into account the charts of the aforementioned companies, we could check that game has just started.
Biofuel Energy Corp.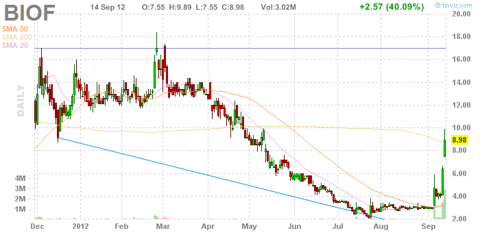 Pacific Ethanol Inc.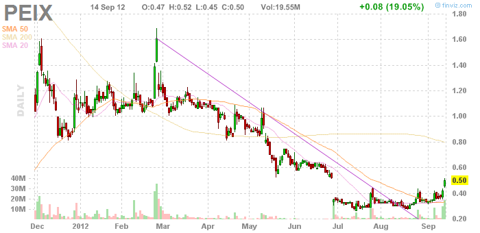 First Solar Inc.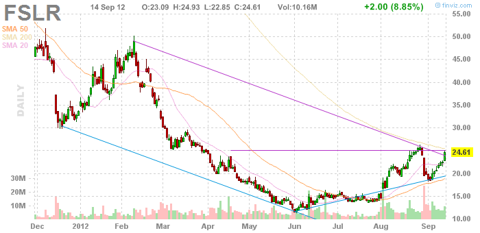 Uranium Resources Inc.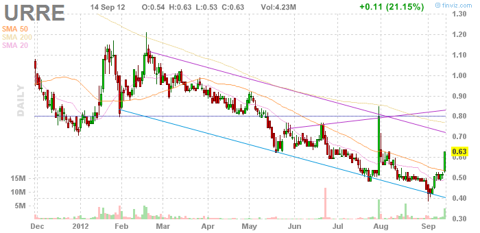 In conclusion, no matters who wins as quick investors who purchase shares of any of these companies could obtain an additional profitability. Who do you think will win?
Disclosure: I have no positions in any stocks mentioned, and no plans to initiate any positions within the next 72 hours. I wrote this article myself, and it expresses my own opinions. I am not receiving compensation for it. I have no business relationship with any company whose stock is mentioned in this article.