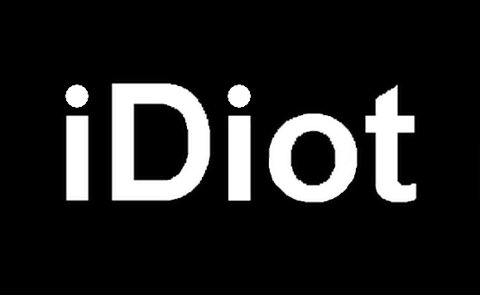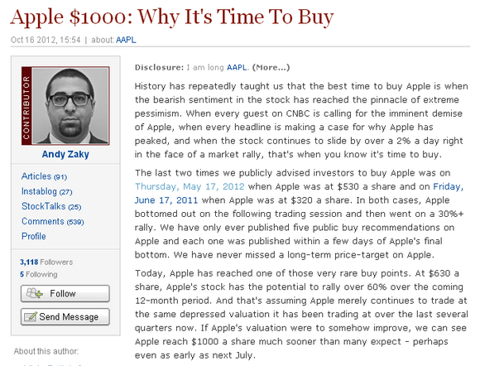 On October 16 of last year this fool told his many followers he was sure Apple's share price was going to $1000. Since then his subscribers and investors have lost over $10 million dollars.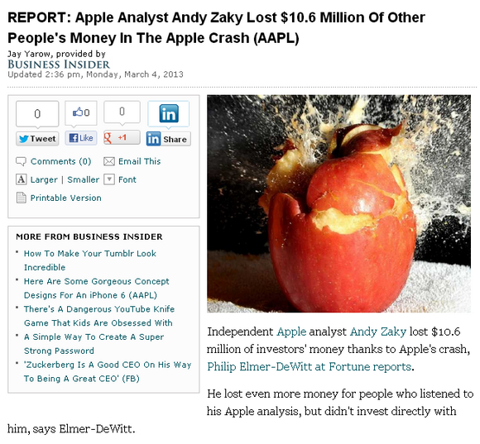 Two weeks prior to his disastrous prediction your Chartist Friend published this chart: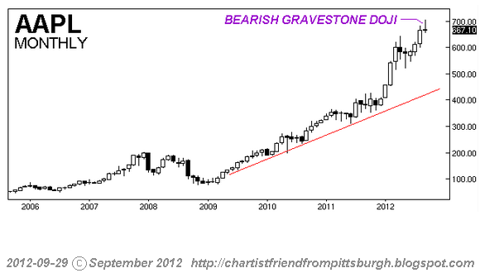 chartistfriendfrompittsburgh.blogspot.com/2012/09/istone.html
Exactly one week after Zaky's tragically flawed call I followed up my Apple sell signal with this earnings growth chart: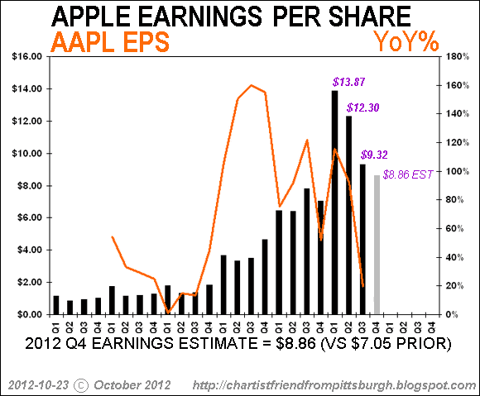 chartistfriendfrompittsburgh.blogspot.com/2012/10/apple-earnings-chart-notice-trend.html
Eight days before I published the AAPL gravestone doji candlestick chart on the blog subscribers to my CFPGH stock chart service received this chart in their inboxes: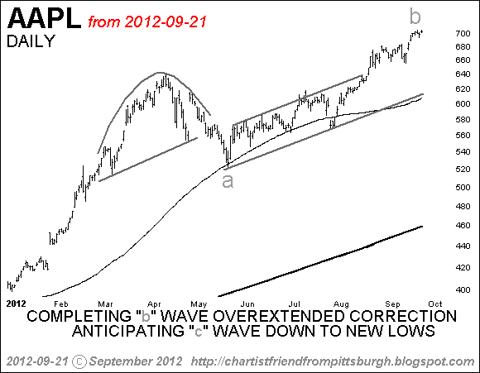 Only the greedy, hapless and uniformed could have possibly thought back then that AAPL's rally would continue higher. The stock was way above its short and long term moving averages; the bearish gravestone doji reversal candlestick could not have been clearer, and most importantly the company's EPS growth rate was plummeting.
I only learned about this guy yesterday so I haven't have much time to goof on him, but he reminds me of another retarded guru who seems determined to make fools of his followers. That person is Turd Ferguson, and I'll be laughing my ass off when people finally figure out that he's an idiot too.