Hi guys,
I've set up a free stock pick alert service. You can join by clicking here
Here's how it works: the very moment I publish a new article on Seeking Alpha (frontpage or my blog), you will receive a notification in your e-mail, so you will be among the first to know.
I also have a Twitter account: twitter.com/sujanstockpicks
Become a follower, because I also will use Twitter for any updates.
In case you haven't realized yet, my stock picks beat the market by a landslide, as my trackrecord shows: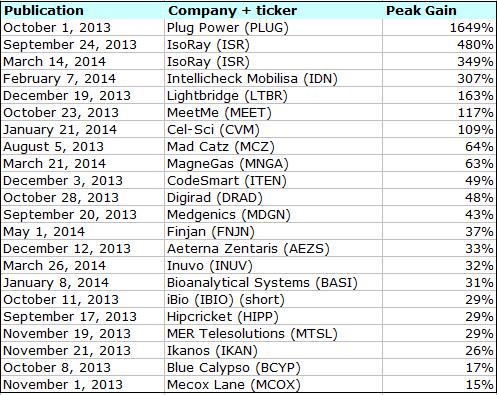 The table includes all my small-cap picks so far. The average peak gain is +169%, and the average time-frame is within a few months. For some picks, it just took a few days to surge to new heights.
Thanks in advance for signing up.