Few international investments could match the performance of U.S. equity sector ETFs in the last 52-week period. But as the market continues to change, are there any new opportunities for diversification? We performed a technical screen on more than 50 country ETFs to uncover the top performers.
Surprisingly, the top country ETF right now is the Market Vectors Egypt Index ETF (NYSEARCA:EGPT). EGPT has enjoyed an almost uninterrupted bull market since last September and it may be the best to wait for a correction before considering a new position.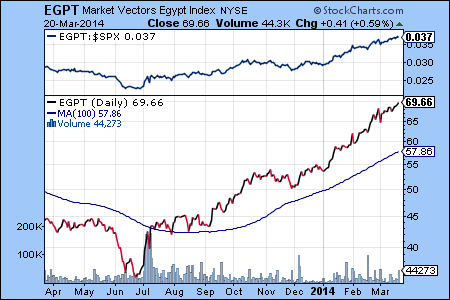 The second best performer is the Market Vectors Vietnam ETF (NYSEARCA:VNM). The chart of VNM shows a chart formation with decreasing volume. A breakout or breakdown from the triangle could create a trading opportunity for traders who can catch a potentially rapid move.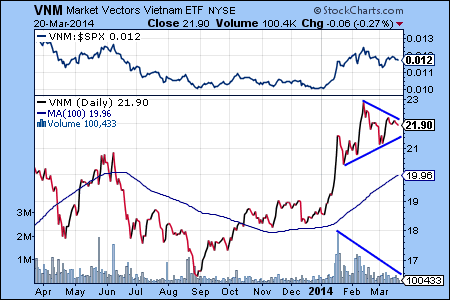 The third ETF, the Market Vectors Gulf States ETF (NYSEARCA:MES) is perhaps the most easy to trade. The chart shows that MES broke out from a flat consolidation pattern last September and has just initiated its third upleg: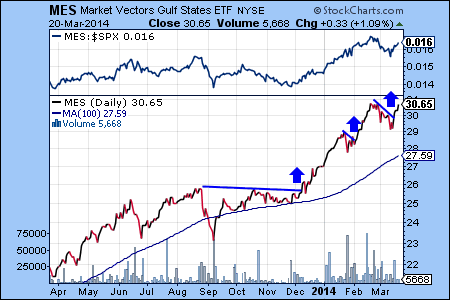 Technical screen is provided by ETFnext.com.