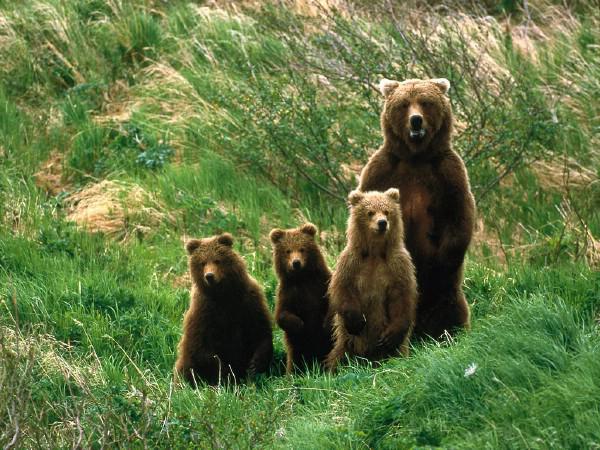 We really do have a tale of 3 children in the market. The Dow Industrials (NYSE:DOW), the S&P 500 (SPX) and the Nasdaq Composite (Nasdaq) all seem to be doing something slightly different and acting differently. So when you ask how's the market, the answer is, which one?
The Emotional Child
The Dow is the leader or the laggard, depending upon your perspective. It's the leader if you think the market is headed south. It peaked on December 31, 2013 and has not closed back above that point. It is also a laggard in that the SPX and the Nasdaq have pushed to new highs.
It also seems to me that the Dow is the emotional leader. A sentimental favorite. When the news talks about the market or the average person talks about the market, it's usually discussed in terms of what the Dow did. When you talk market history, it's what the Dow did.
The Rock
Now the SPX has pushed to new all-time highs. It's just a nice solid push higher. Not that we don't have divergences showing up, we do. We look at all that in the video. The SPX seems to be the trader's market measure.
It syncs with the traders because of the tie to S&P 500 futures contracts and the SPY ETF. It's the index that says 'I've got you covered', I'm your rock. I've got 500 big boys under my roof. I'm the real deal.
The Radical
And then we have the Nasdaq. It closed February at the highest monthly close since March 31, 2000. And that was the month that the Nasdaq made its all-time, blow-off high. The Nasdaq has been screaming higher.
On the video, we look again at how it's pushing the top of an upward sloping channel on a daily chart. On a monthly chart the Nasdaq has closed 6 months in a row outside the high-end of my Keltner Channel. That's only been done 3 other times in the last 34 years. So the Nasdaq says I'm do'in my own thing. I've got the new stuff and the new thinking, so get out of my way.
If the Nasdaq exceeds the year 2000 peak this year, it will have accomplished something that took the Dow 25 years to do after the 1929 crash. So get out of my way. I'm hopping in my Tesla (NASDAQ:TSLA), powering my house with solar panels (NASDAQ:SCTY), tweeting (NYSE:TWTR) to you on my iPhone (NASDAQ:AAPL) while I'm sipping my latte (NASDAQ:SBUX) reading my latest eBook on Kindle (NASDAQ:AMZN) and posting pictures on my fan page (NASDAQ:FB).
Also in today's video we take our weekly look at Apple and Baidu.
Have a great weekend!!