(click to enlarge)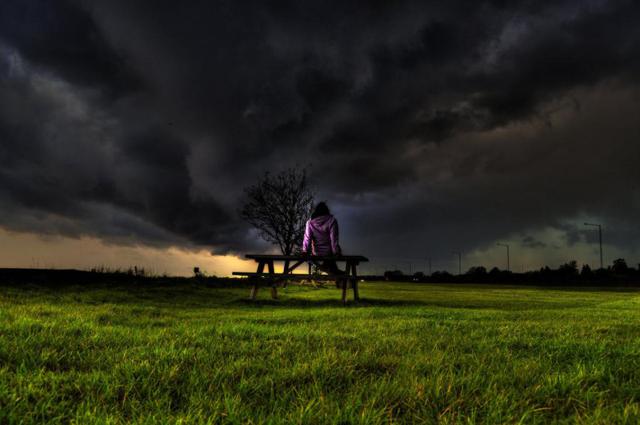 Click to enlargeSo after the negative close yesterday the market opened practically unchanged but then did sell off in a hurry, down about 75 pts on the Dow at one point. It rallied back to close only down 4 pts on the Dow and -3.5 pts on the S&P 500. The Nasdaq and Russell 2000 continue weaker than the Dow, S&P 500 (SPX) and NYSE Composite (NYA). Calm before the storm?
14 days
You could almost make the case that the Dow, SPX and NYA have just gone sideways over the last 8 days. One thing about the Dow, that I didn't mention in the video but noticed afterward, it was 14 days after the peak day of Dec. 31, before the Dow turned down dramatically.
Today was day 14 after the March 7th peak that I label minor wave 2 on the Dow. If the pattern holds, tomorrow will start a more intensified sell-off. So maybe we are truly experiencing a calm before the storm.
Calm Before the Storm
Another factor I did discuss in the video was the low reading on ADX. The Dow has a reading of 13 and the SPX has a reading of 12. Typically very low readings like this, signal that a big move may be coming. The last time we had readings like this was December 2012. It doesn't tell you the direction of the move, just that energy is building up. A calm before the storm.
In Focus
Tonight we focus on 3 social media stocks: Facebook, Pandora and Twitter.
Now on to tonight's video. Remember tweet this, like it, share it and most of all subscribe by completing the small form on the right sidebar (website homepage)and become a member of the tribe!