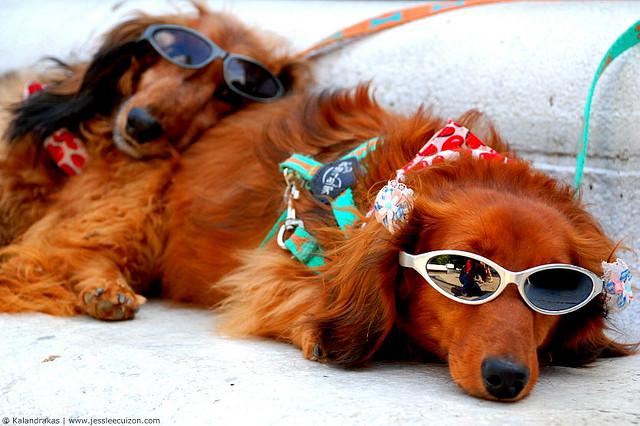 Welcome to summer! At least in the northern hemisphere, which is where I live. ( those of you in the southern hemisphere, pardon my bias ) Will the market be down 5% in 8 weeks or will the next 12 weeks end summer as a non event?
Summer Begins
Summer officially started this morning at 5:51 am CT. The market is sitting at all-time highs as we start summer. So what will summer bring? Increased volatility or will the world just chill out for a while?
Many folks take vacations, long weekends, more time off to get away and enjoy their favorite pastimes. Golf, baseball, the beach, lake house or cottage, water-skiing, fishing, picnics, Disney World, you name it, there is plenty to do. This also seems to contribute to a little less trading volume and sometimes a little less volatility but not always.
Of course the markets don't take time off and the world doesn't stop spinning. So even though it's summer and people are taking more personal time, economic reports keep coming, earnings reports keep coming and world events can reverberate through the markets faster now than ever before.
Volatility
VIX stands for the Chicago Board of Options Exchange (NASDAQ:CBOE) Volatility Index. it measures the volatility in the prices of options. It is sometimes called the "fear index". Given where the VIX is now it is hard to imagine that volatility can be a lot lower. It is at the very low-end of the spectrum indicating "no fear" in this market and plenty of complacency.
Another measure of volatility is Average True Range (NYSE:ATR)(10 day). Since 2000 there have been only two other summers that began with the Dow Jones Industrial Average (DJIA) at a lower ATR than where it is today. The DJIA closed Friday with an ATR of 91.5 pts.
Summer of 2004 began with the DJIA at an ATR of 85.3. Eight weeks later the DJIA was -5.4%. It ended the summer -1.2%. The summer of 2005 started with an ATR of 80.6. Ten days later it was -3.1% and ended the summer -2.1%.
Summer 2014
So what will happen this summer? The VIX is low. DJIA ATR is low. There are plenty of hot spots and concerns around the world. And remember the summer of 1990? Everything was going along nicely until a guy running Iraq, named Saddam Hussein, decided to invade Kuwait. Oil went through the roof and the bottom fell out of the markets. Did I mention Iraq?
Ah, summer! Enjoy knowing that you will be able to tell your children and grand-kids that yes, you remember the summer of 2014 that began with the markets at the highest point they have ever been!
In Focus
In addition to our weekend review of the markets, in today's video we look at Apple (NASDAQ:AAPL), Apache (NYSE:APA) and Caterpillar (NYSE:CAT). Apache has been on a tear, I think there is much more to go.
photo by Jesslee Cuizon