On the tape (Bloomberg):

The U.S. Treasury Department said it named Donald Layton and Ronald Rittenmeyer to the board of directors of American International Group Inc., as part of the government's efforts to recoup taxpayer money in the rescued insurer.
"These appointments underscore Treasury's commitment to effective stewardship of taxpayer dollars and interests," said Herb Allison, the Treasury's assistant secretary for financial stability, in a statement today in Washington. "We are confident that these appointees will make significant contributions to AIG's strategy to de-lever, de-risk and pay back taxpayers."
Layton most recently served as chairman and chief executive officer of E*Trade Financial Corp., and Rittenmeyer is the retired chairman of Electronic Data Systems Corp.
 
Leave it to the government.  Not a personal attack on Mr. Layton, but here is ETFC's stock price during his tenure: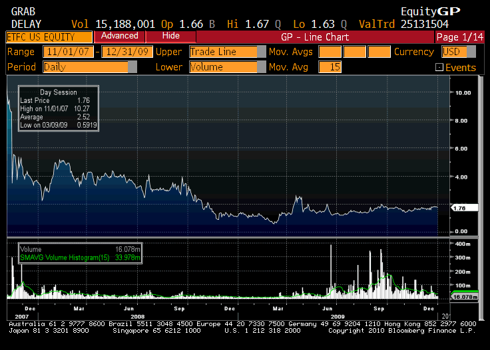 Click to enlarge

And Mr. Rittenmeyer's track record since becoming president of EDS until the acquisition by HPQ: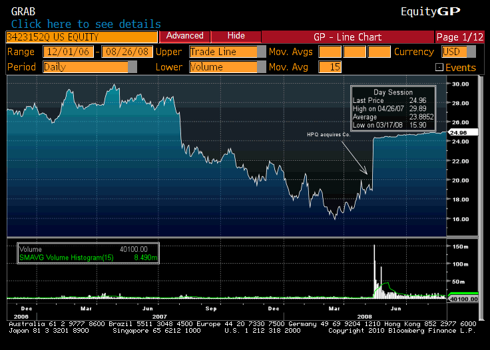 Click to enlarge
As a taxpayer, I don't get the warm and fuzzies here.  This is government meddling with business (similar to a telecom guy running an auto maker).
Disclosure:
no positions