Elliott Analysis
As price is in the final stages of Wave 4, we have set up a pending buy stop order at 1.3964.
If the buy signal is triggered, our target will be the typical destination of the Wave 5 at 1.4194 which is the 1.272 extension of the Wave 4 and the stop loss level will be wherever the Wave 4 comes to conclusion.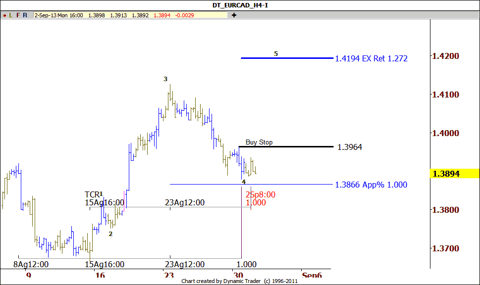 Disclosure: I have no positions in any stocks mentioned, and no plans to initiate any positions within the next 72 hours.