In our previous analysis, we identified the 11th to 12th of September as the likely time that a selling pressure might be put on the Aussie.
Even though the bulls were able to break the price resistance temporarily, but the time resistance worked well and it seems that the bullish run is over for now.
The first target for shorts is 0.9176 and the second one is 0.9009.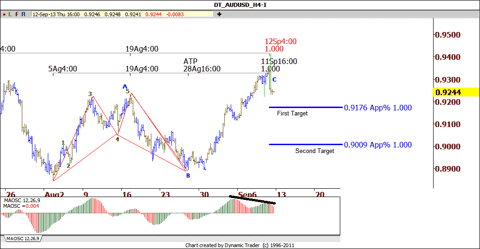 Disclosure: I am short FXA.