In the area shown in the chart, 2 harmonic patterns (Shark and Bat) have formed and thusly the buying pressure have increased.
But we will not be confident of the bullish power until the 81.6983 resistance level is cleared.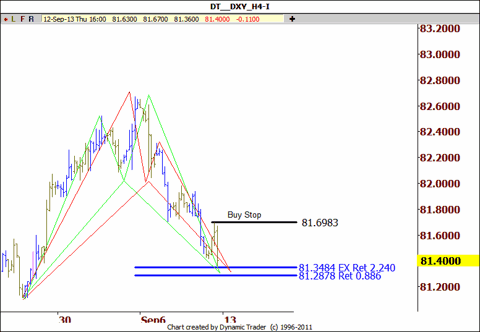 PS: (9/14/2013)
In line with our technical perspective, a considerable decrease in the open short positions held by the large Speculators group can enhance the positive outlook of the Greenback in the coming weeks.