This is a update to my previous article regarding coal rail loadings rapidly increasing to normal seasonal levels. Well as of today coal rail loadings are now high than last year for this time period.
coal demand is back......and supply was cut drastically. i wonder what happens next? hmmm
Below I have graphed the week/week year prior change in rail car coal loadings for all major U.S rail lines going back to December 2011. This information is available on the Association of American Railroads website (www.aar.org/AAR/NewsAndEvents/Freight-Ra...)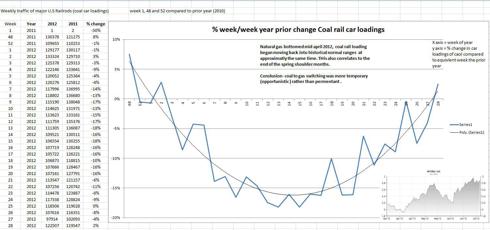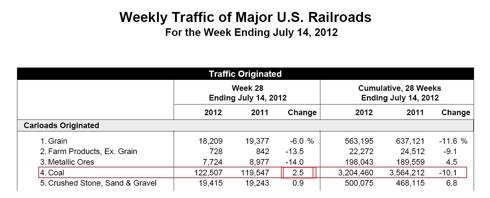 Disclosure: I am long ANR, BTU.