Intel Corporation (NYSE:INTC), which is engaged in production of semiconductor devices, has been downgraded by Macquarie, from "outperform" to "neutral". The analysts cited the threats to the company's PC processor sales as shift to the cloud leads to demand for lower-power processors. On the other hand, the company's stocks have not been performing badly, with investors showing confidence in the company's potential to some extent. Indeed, as the following analysis of Intel's market position, its future potential and analysts' arguments will indicate, the company's future is not totally bleak, though some major challenges to future growth are emerging.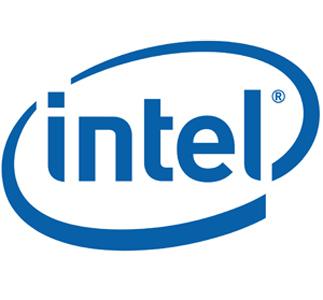 Intel's market position
Intel has established itself as a household name in the field of PC processors, and currently holds 73.7% of the market.This implies a huge lead over its competitor Advanced Micro Devices (NYSE:AMD). If we go by IDC and Gartner's recently released Q3 PC sales estimates of 80.3 million units, this market share translates to 60 million Intel-run devices sold in Q3 alone. If we assume Intel content per PC to be $120, Intel's revenues from this segment will be in the range of $7.8 billion.
However, there are concerns that the heyday of the PC are numbered thanks to the rise of cheaper portable devices like smartphones and tablets. Inded, the recently released PC shipment data from Gartner and IDC have not been encouraging, though they were not as bad as some had feared. It is true that Intel has been unable to expand in the smartphone segment, with a mere 4.5 million or 2% of the 225 million smartphone units sold in Q3 having Intel processors. As such, income from this segment is not expected to be above $180 million, if we assume each Intel-run smartphone has $40 of the company's content.
The company has had better success in the tablet segment. Here, the company holds an estimated 8% market share, which should fetch about $200 million if Intel content per tablet is assumed to be $50. Thus, it is seen that while the company enjoys absolute dominance in the PC processor market, it is beginning to expand in the tablet segment as well, though revenue from it is yet to become significant.
The future of Intel
With the festival season around the corner, demand is likely to pick up. This is expected to boost demand for Intel powered devices, including those running on its high-end Haswell and Bay Trail processors. Further, it has been investing in some interesting concepts, like the "Internet of Things", which visualizes a number of devices connected to a central hub, with the only difference being that the "thing" would include a number of small devices. These would regularly send information to the hub.
It is also expected to release the Quark, which is a low power processor, in spring 2014. Further, it is concentrating on "wearables", which carry out different functions when attached to a person, and send the reports to a central hub. These innovations have enjoyed the support of the investors to some extent, and one can hope that these will drive future sales for Intel.
However, there are fears that the company may suffer due to the shift to the cloud. This fear, which was cited by Macquarie when downgrading Intel, could see demand for its high end processors dip as people begin to prefer lower end devices with the workload being shifted to the cloud. This means that even if we assume rising PC sales, the demand will be for lower end processors which will bring lesser revenue for Intel. Worse, as IDC and Gartner's report shows, PC sales are actually presenting a grim picture, and given Intel's currently weak position in the smartphone and tablet market, the company faces a stiff challenge in the coming days.
What analysts are saying
Bernstein Research's Stacy Rasgon has rated the Intel stock as underperform. She elaborated "Shipments from Taiwanese notebook manufacturers (Compal, Wistron, and Quanta) fell 20% in July before rising 12% in August and 6% in September on a MoM basis. Overall, notebook shipments from the large ODMs (Compal, Quanta, Wistron) were roughly flat QoQ (+0.3%), well below normal seasonality (+13%) and slightly weaker than end market shipments as indicated by third party data sources. However, the phrase "normal" may be open for debate; this represents the 4th straight year in which we seen Q3 ODM shipments flat to down QoQ, with no uptick from back-to-school. Shipments from the large ODMs were down 14% YoY. Current quarter ODM shipments follow a below seasonal prior quarter in Q213. We believe Taiwan notebook revenues were up 6%QoQ below seasonal averages (typical seasonal increase of 14%) implying a sharp increase in system prices; higher system ASPs appear to be accompanied by stronger performance (as indicated by Gartner) in mature markets."
Rasgon has cut her EPS from $1.84 to $1.77 for FY2014.
Macquarie's analysis , as stated above is that shift to the cloud will hurt the company's revenue. It has cited a $22 price target for Intel's stock.
The investor's decision
The above analysis shows that while Intel enjoys substantial market share in PC processors and is constantly innovating, it faces severe challenges from the changing nature of demand. Though it is expected to continue expanding it will have to take some serious steps to ensure it doesn't fall behind the curve. This translates into uncertainty regarding Intel's growth curve . It is therefore advisable to carefully consider all factors before buying into Intel's stock, while existing Intel investors should "wait and see" for now.