The following chart demonstrates that CAPE has considerable explanatory power with respect to 10 year returns, provided the data used is from the modern era, which I define as commencing in 1987, the year of the first computerized market crash.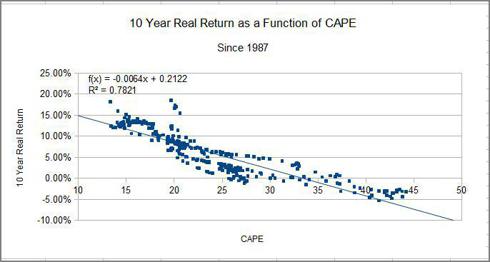 The R2 is 0.78, high enough to get some respect. If data from prior periods is added, R2 declines significantly. I believe the explanation lies in the combination of more stable monetary policy and quicker communication of data.
Disclosure: I am long SPY.