(click to enlarge)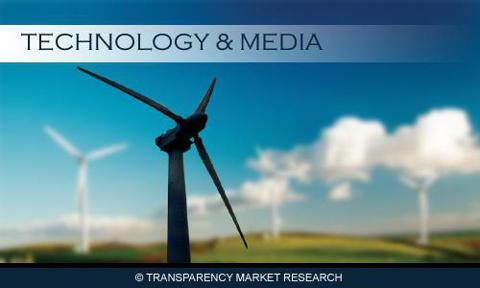 Click to enlargeTransparency Market Research published new market report "Solar Trackers (Single Axis and Dual Axis) Market for Solar PV, CPV, CSP Technology in Utility and Non Utility Applications - Global Industry Analysis, Size, Share, Growth, Trends and Forecast, 2010 - 2020," global solar tracker annual installed capacity was 1,188.5 MW in 2010 and estimated to reach 6,998.8 MW in 2020.
Browse the full report with complete TOC at http://www.transparencymarketresearch.com/solar-trackers-market.html.
Increasing use of photovoltaics method due to rise in electricity prices is enhancing the demand for solar tracker to increase the efficiency of installed solar systems. It helps in reducing the overall operational cost of installed solar system and is very beneficial in the long run. Supportive regulatory system has resulted in the launch of a wide range of policies and feed in tariff (NYSE:FIT) schemes providing huge incentives for using solar energy, thereby boosting the demand for solar trackers. High manufacturing, installation, and maintenance cost is expected to be a key challenge for market participants.
Solar PV was the major technology used for the installation of solar trackers in 2010 and capturing over 53% of the market. But by 2020 the demand for other technologies such as concentrated photovoltaic (NYSE:CPV) and concentrated solar power (NYSE:CSP) is expected to rise. In 2020, CPV is estimated to capture over 19% of the market with an annual installation capacity of 1,357.4 MW. Furthermore, the market is categorized as per products and applications. Single axis and dual axis are the two types of trackers with single axis trackers dominating the market and accounted for over 94% of the market in 2010. Utility applications are expected to dominate tracker installations by 2020.
Europe dominated the global solar tracker market in terms of annual installations, accounting for 62.47% of the overall market in 2010. Spain, Italy, Germany and Greece, the key regional markets in Europe are expected to witness a surge in solar tracker demand owing to a favorable regulatory scenario, huge subsidies and high potential. North America annual solar tracker market installations are estimated to reach 2,168.5 MW in 2020 whileLatin America solar tracker market is expected to be 1,744.4 in 2020.
Some of the key market participants that deal in solar trackers include Abengoa Solar, AllEarth Renewables, Array Technologies, DEGERenergie, Ecosun Ltd, Energia Ercam, Mecasolar, Titan Tracker, Mechatron, SmartTrak, and Soitec. The report provides an overview of these companies followed by their financial revenue, business strategies, and recent developments.
Related & Recently Published Reports by Transparency Market Research
This research analyzes and estimates the performance and installation of solar trackers in the global scenario, providing detailed trend analysis of the market by geography and comprehensive analysis of companies that are dealing in solar trackers. The report presents a thorough assessment of the strategies followed by different stakeholders by segmenting the solar tracker market as below:
Solar Tracker Market: Technology Analysis
· Solar PV
· Concentrated Photovoltaic (CPV)
· Concentrated Solar Power (CSP)
Solar Tracker Market: Product Analysis
· Single Axis
· Dual Axis
Solar Tracker Market: Application Analysis
· Utility
· Non Utility
Solar Tracker Market: Regional Analysis
North America
· U.S.
· Canada
Europe
· Spain
· Germany
· Greece
· Italy
Asia Pacific
· China
· India
· Japan
Latin America
· Brazil
· Chile