Coming out of February, the Aussie was trading below 1.02 and looked to be ready to test 1.00. That changed however when the Euro shifted lower on the troubles in Cyprus. Rather than fall along with the Euro on U.S. Dollar strength, and the flight to quality from Cyprus, the Aussie rose steadily against the Greenback and other major currencies. Despite repeated long-term forecasts of lower prices by dealers including Goldman Sachs, AUDUSD reversed its Day to Day trend back higher in mid-March and is now within 20 pips of its 6-month high settlement. So where will it go next?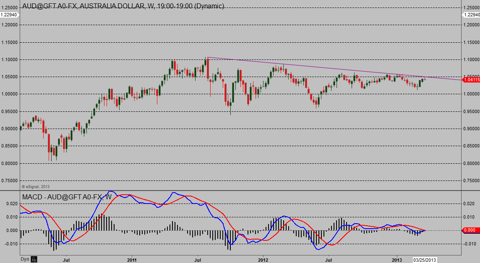 Figure 1. Weekly AUDUSD Chart
Looking back over the left side of the chart we might think that the Aussie would just continue to slide along in the current 8-month range between 1.01 and 1.06 - see the weekly chart in Figure 1.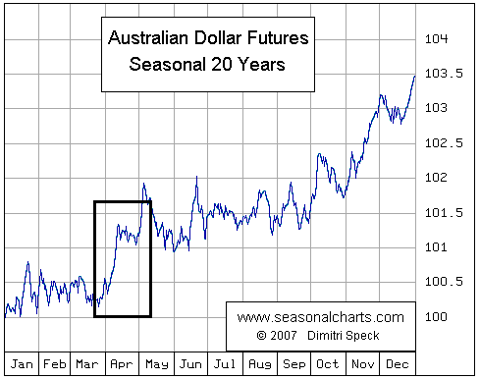 Figure 2. Australian Dollar Seasonal Chart
On the other hand, the Aussie has a powerful bullish seasonal for the month of April - see Figure 2 --and that, coupled with its new found flight to quality status against the Euro, could spell still higher prices headed into the spring.
Jay Norris is the author of The Secret to Trading: Risk Tolerance Threshold Theory and Mastering the Currency Market, McGraw-Hill, 2009. To see Jay highlight trade set-ups and signals in live markets for free go to Live Market Analysis
Disclosure: I have no positions in any stocks mentioned, and no plans to initiate any positions within the next 72 hours.