President Obama's speech today in defense of the U.S. intelligence community on the heels of a bipartisan budget agreement in Washington countered very real fears for global investors. This on top of Washington's reining in of Wall Street's speculative ways are definitely positive for long-term U.S. growth, and exactly what local and global leaders want to see.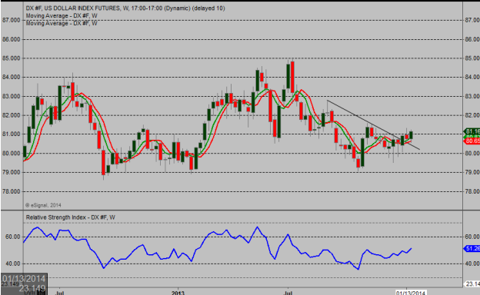 Figure 1. Weekly U.S. Dollar chart
We see it as no coincidence that the U.S. Dollar is currently breaking higher.
Jay Norris teaches at Trading University and wrote The Secret to Trading: Risk Tolerance Threshold Theory.
Trading involves risk of loss and is not suitable for all investors.
Disclosure: I am long UUP.