VRNG - $3.06.
Today is the first day it closed at below $3.10 this year. It is a broke-down. If you look at its one year daily chart, you will find out that every huge and quick up moves (five times during the year) always started with sudden and big down moves to below $3.00: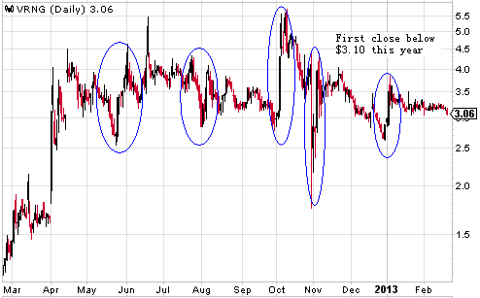 Today's broke-down may mean that something big will happen.
Stock is always manipulated.
Disclosure: I am long VRNG.