We told subscribers of "The Cheap Stocks Letter" to buy Beijing-based corn producer, Origin Agritech ($SEED), on 2/6/14 at a price of $1.87 per share. SEED sports a 600% EPS growth rate Y/Y, a low Price to Sales ratio of 0.7, and is growing sales at a 26% clip Q/Q.
Today, just a month later, shares of SEED are trading 52% higher!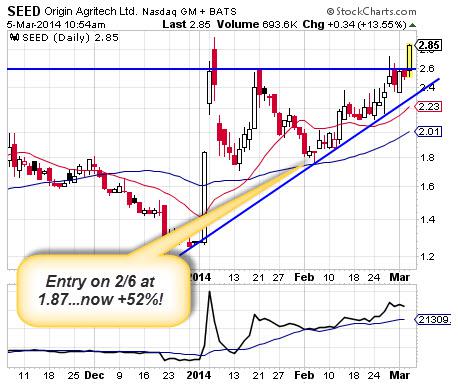 Here are our current open positions (we hold no more than 5 open at once) and our most recently closed trades in "The Cheap Stocks Letter":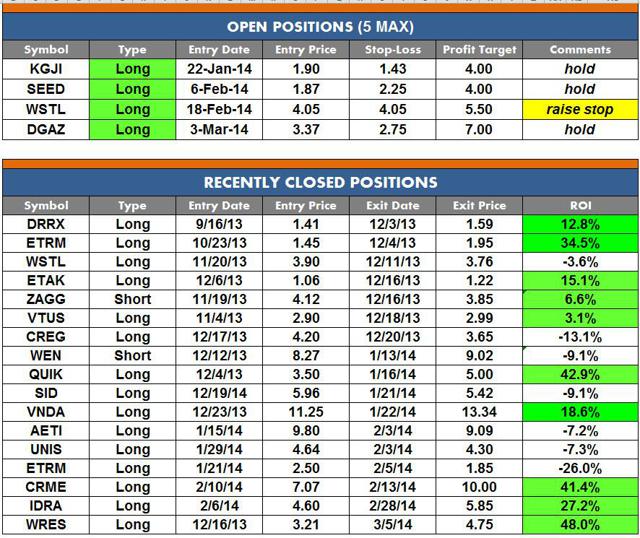 Disclosure: I am long SEED.