China BAK Battery (NASDAQ:CBAK) came up today on my "high-flying junk stocks on lowered volume" scan.
Shares are in ramp mode today but price is coming into an area of trendline resistance. And the fundamentals of this lithium battery producer truly stink. It's losing twice its market cap each year.
Here are the numbers:

Here is the chart: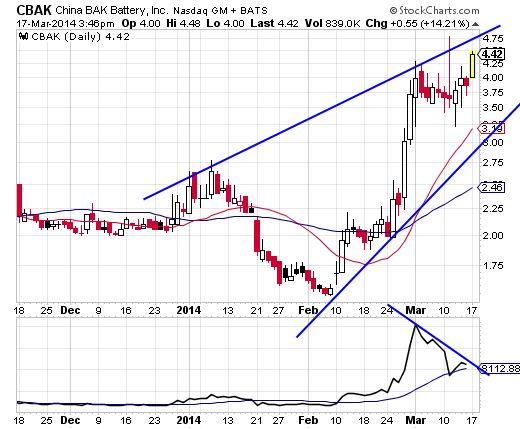 Do your own DD on this one, but I say it goes no higher than a 4.80 close, and should rollover to head below $3 soon enough.