NFTRH 218 uses a little biblical imagery to make some points about the gold sector. A new theme comes further into view that sees Europe and the US essentially having switched roles as global casino patrons rush toward the 'safety' (ha ha ha) of Europe with the fiscal problems in the US. Sentiment is becoming unhealthy (over bullish) amid rising risk on one area and sentiment is becoming healthy (bearish) amid declining risk in another.
Good stuff… NFTRH 218 out now.
(click to enlarge)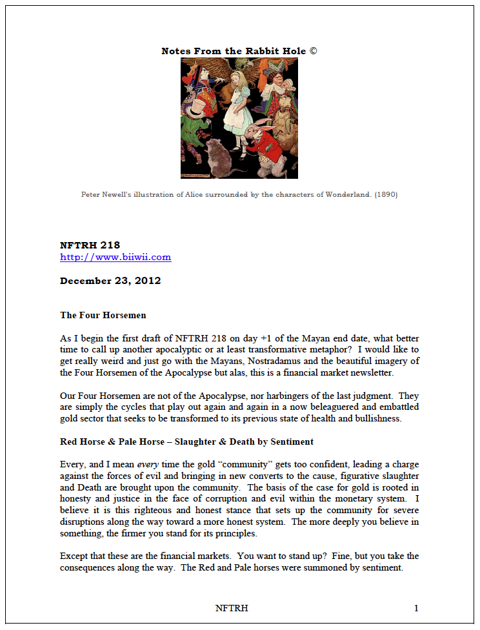 Click to enlarge
http://www.biiwii.com, Twitter, Free eLetter
Disclosure: I have no positions in any stocks mentioned, and no plans to initiate any positions within the next 72 hours.
Additional disclosure: No positions mentioned.