Just game planning... always game planning on the macro. ;-)
A reminder that the monthly price is going to bump from $26 to $29 with the annual option increasing a milder $288 to $310. Current pricing is going to remain in effect for existing subscribers and anyone who subscribes prior to May 1 for as long as the subscription remains active.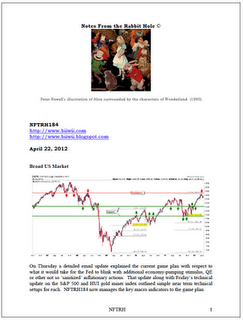 http://www.biiwii.blogspot.com
http://www.biiwii.com
http://www.biiwii.com/NFTRH/subscribe.htm
Disclosure: I have no positions in any stocks mentioned, and no plans to initiate any positions within the next 72 hours.
Additional disclosure: No positions mentioned.