Here are the result of the strategy,
now NO POSITIONS ARE INITIATED NOW by the model,
because there are large uncertainty in the model signals,
One part of the triggers are in the upside direction another are in down slide. When I calibrated and back tested my model I add this as stay out of the market signal.
And plan to follow it.
Its "shoulders" period of the market and I think that waiting for confirmation will be good Idea.
The order was closed in average 3.27 USD/DGAZ share.
I closed my Derivatives few cents worse.
But anyway.
The model performs quite good. Here some statistics of tracking it.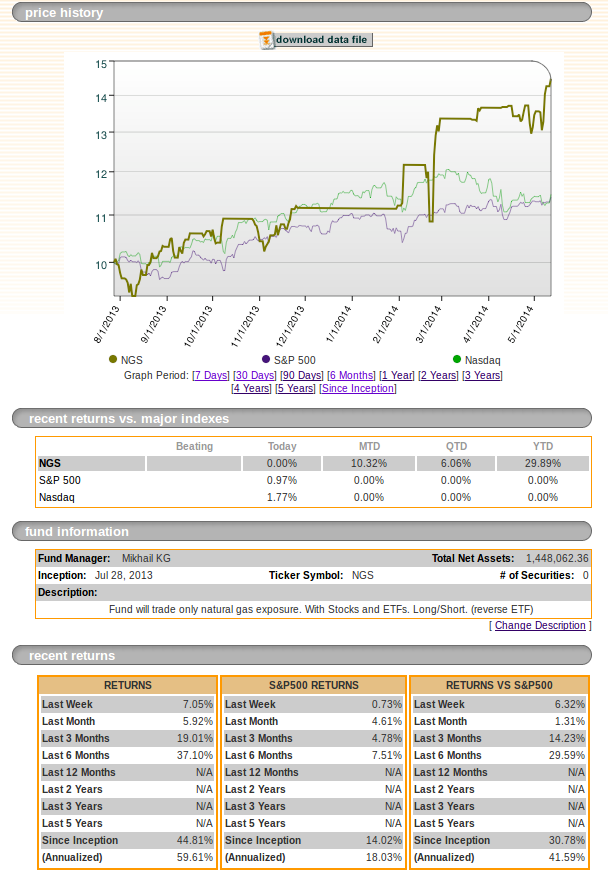 Disclosure: I have no positions in any stocks mentioned, and no plans to initiate any positions within the next 72 hours.