Do you think the media will strengthen our democracy, or destroy it? - Draiman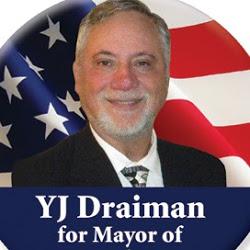 My assessment - given after paying close attention over the past two decades, the political coverage - is disturbing. I have long argued that the media in general, and TV broadcasters in particular, need to do a lot more to nourish civic discourse.
Unfortunately, the owners of the nation's television stations do not see it that way.
"The public airwaves," according to my view and many others "have been hijacked by those whose primary objective is to serve the special interests rather than the public interest."
They intentionally ignore candidates that are on the ballot who do not raise sufficient money, thereby not giving the voters sufficient information in order to select the appropriate candidate listed on the ballot. If that is not Anti-democratic, I do not know what is.
We can see this right now in the relentless barrage of toxic political ads. It is also apparent in the dearth of serious local news to correct the misinformation and expose the money behind the ads.
Is it not curious … that we have an election system where candidates and their surrogates go around asking for money from us so they can turn around and give our dollars to broadcasters to spew all this campaign disinformation over airwaves that you and I actually own?
Curious, yes - but also revolting.
Pattern of Neglect
In an ideal world, TV stations would provide the kind of news coverage that would serve as an antidote to the misleading messages in most political ads. Nevertheless, broadcasters have largely gone AWOL on this front.
YJ Draiman for Mayor of LA 2013