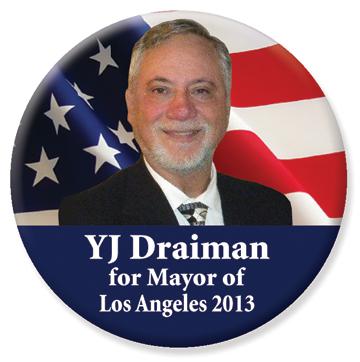 The Mayor of Los Angeles needs to follow these guidelines - Draiman
A Mayor is an elected official, a leader who must serve all the people in the City of Los Angeles, not just the select few.
The same guidelines apply to all elected officials at LA's City Hall.
Yet servant leadership challenges all of this. It calls us to higher levels of leadership where the self is no longer king, and others become the priority. It stands in stark contrast to the sense of entitlement we often assume. Given today's fast-paced, technology-driven world, each of us has more power readily available than ever before. Yet the irony is that this individual empowerment has disconnected us in a sense; we have become somewhat removed from our sense of community. Servant leadership encourages us to face this - to take the focus off ourselves and to truly put others' needs first as we nurture relationships and foster community. In fact, it calls us to love and to serve others so much that out of that a desire for leadership is born…not the other way around.
YJ Draiman
http://draimanformayor2013.com
http://www.smartvoter.org/2013/03/05/ca/la/vote/draiman_y/
http://bit.ly/draimanformayor2013 youtube
"In the course of history, there comes a time when humanity is called to shift to a new level of consciousness, to reach a higher moral ground. A time when we have to shed our fear and give hope to each other. That time is now."
"Voter apathy was, and will remain the greatest threat to democracy."