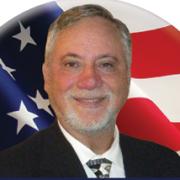 Complaining and blame will not fix the problems.
What I want to hear is, what people think will fix the problems.
My take on it is; "Made in the USA", we must stop out-sourcing jobs, manufacturing and services outside the United States.
Instead of stimulus to big corporations, give incentive to small businesses, this will create jobs which will increase revenues to the government and take people of government subsidy. The current path will deteriorate the economy even further.
We have the men-power, technology and innovation, let us take the bull by the horn and start in that direction. While we are at this approach, let us develop our natural resources and have a uniform language to create an efficient production; communication is a key ingredient to prosperity.
It is imperative that we balance the economic necessity versus the environment and reduce waste.
We must use our voting power to elect good representatives in government, the masses outnumber the special interests, by voting, we can take back our government.
YJ Draiman