How do you determine a stock's valuation?
There are several ways to go about this. I look at future growth and past performance. Another great indicator is institutional sentiment. Since Night Culture (OTCPK:NGHT) is extremely small, analysts do not cover the company.
Future Growth For NGHT and EDM
The EDM sector is currently estimated to be worth about $15 billion. Some have even estimated that the worldwide EDM market is valued at $20 billion. I want to tell you about a company worth only $3.02 million that operates in this space: NGHT.
NGHT operates in two states: Texas and Oklahoma. It is currently looking to expand into Louisiana. It operates in five cities: Houston, San Antonio, Dallas, Austin, and Oklahoma City. It currently puts on about 3-5 events a week and will continue to add events as it grows.
The biggest news this year came when NGHT announced that it was adding an extra day to the Something Wicked festival. The company stated in the same press release, that their goal was to turn Something Wicked into a week-long destination event. Multi-day events are the holy-grail of festivals. More days means a higher profit margin. I'm extremely bullish on the prosepcts
Past Performance
To date, the company had done $5.9m in revenues. That's the equivalent of .093 a share. The revenue CAGR rate is roughly 62%. I estimate the trend will continue.
Last quarter, NGHT put on 48 events a 20% increase from the previous quarter. However, it increased its quarterly revenues by 24.3% YoY. I believe it will do the same this year.
Q-2 of last year the company did $1.28 million in revenues. For the upcoming Q-2, I'm expecting the company to have roughly $1.638 million in revenues. It appears that the company has put on a total of 63 events this quarter. That would mean about 111 to date. Also, they sold out their Life in Color festival hosted in Austin, TX

I estimate each event brings in roughly $26,000. Night Culture put on 43 events this quarter and Full Access, its Dallas based subsidiary, put on 20 events. Last quarter the company only put on 43 events, 29 Night Culture events and 14 Full access events. This represents a 46.5% increase in the total amount of events YoY. However, because it appears that Meltdown Dallas has been delayed to the forth quarter, investors should not expect a comparable increase in revenues.
So, $1.638m in revenues brings the count up to roughly $6.26 million TTM or .0994 a share. The company continues to grow yet it remains undervalued.
Comparative valuations
SFX Entertainment (NASDAQ:SFXE) is the only other company that operates in the EDM market solely. Analysts and hedge fund managers are especially bullish on the company.
Although SFXE operates worldwide and NGHT operates only in the US, the two companies share some commonality.
In 2013 SFXE put on about 759 events. NGHT put on 175 events. That means SFXE put on only about 4.33x more events than NGHT.
However, SFXE put on a lot more festivals than NGHT. While NGHT put only 2 festivals last year, SFXE counted 25. That's about 12.5x more festivals than NGHT.
This is where it gets interesting. SFXE's revenues last year from festivals were roughly $129.9m. NGHT's revenues were about $5.6m. Roughly, SFXE makes about 23x that of NGHT. I attribute this to the amount of festivals SFXE puts on. SFXE considers a festival an event which attracts over 10,000 people. In September, SFXE's tomorrowland was attended by 120,000 people.
Festivals are essentially the cash-cow for EDM. Promoters can charge high ticket prices because attendees don't want to miss out on that "once in a lifetime experience."
Live entertainment makes up about 76% of SFXE's revenues. However, analysts expect revenues to increase for SFXE as it expands its festival market.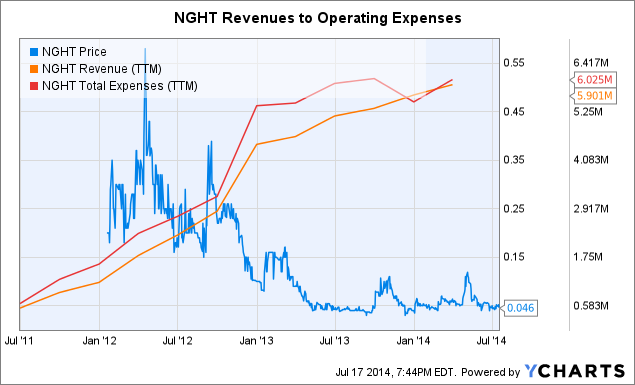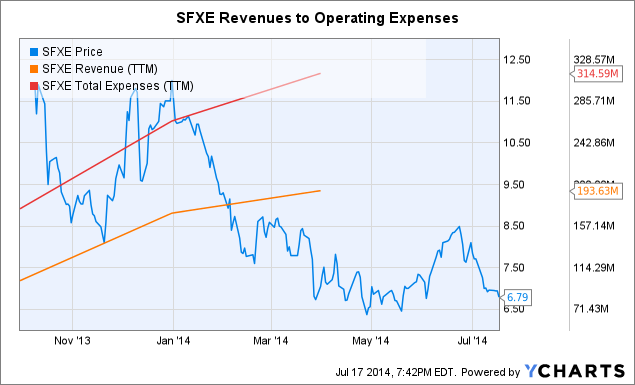 SFXE's expenses are almost double that of its revenues whereas NGHT has a much better handle over its expenses.
Valuation
SFXE is currently valued at $619m. NGHT is valued at $3.2m. SFXE's valuation is roughly 187.57X that of NGHT.
SFXE trades at a 3.2:1 price/sales valuation. If SFXE's 3.2:1 p/s valuation were based on its live event alone, the market cap would only be $415m or roughly 126x that of NGHT at its current price. Analysts suggest a price target of 11.00 a share for SFXE or roughly p/s of 5. I am more modest. I only think NGHT deserves a p/s of 3. Right now NGHT is valued at .5 p/s. I am suggesting that a fair valuation for NGHT is roughly 600% above its current market cap. NGHT is a steal in my opinion.
I think NGHT is undervalued and based on its growth deserves a relatively similar valuation to that of SFXE. NGHT puts on nearly as many events as SFXE and will boost revenues through expanding its branded festivals: Meltdown Dallas and Something Wicked.
Why Undervalued
NGHT's low valuation is due to several factors
Liquidity: investors who buy shares of NGHT hoping for a quick flip feel trapped that they can't get out right away. I think this is a long-term investment and if you see the potential, why would you want to flip it?
Management: CEO Mike Long is CEO and acting CFO. He has a lot of responsibilities building his business and I have personally spoken with investors who have expressed their disdain that Mike doesn't put out enough PRs. My feeling is that the only PRs I need to see are the quarterly financials. Other than this, too many PRs tells me the company is just pumping their stock.
OTC-tainted: trading on OTC sends the message to investors that something must be wrong with the company. In this case, the only thing that's wrong is that it is small. It is a small company. There's definitely the possibility of up-listing in the future as the company grows and it is quite possible that the company may decide to do this in the near future as the company continues to grow.
High SG&A/OPEX: Costs are high for the company. The operating margin is -2.1%. However, SFXE's current operating margin is -58.53%. This suggests that NGHT's management is more efficient at running a EDM publicly traded company than its bigger brother. In this case, perhaps investors should be even more bullish for NGHT?
The reasons highlighted above are all valid. The only thing I take concern with is people's need for PRs. The thing to realize about NGHT is that you can access all of their "PRs" by simply following the company's twitter accounts, Facebook pages, and website.
Also check out their YouTube channel. The videos speak for themselves.
This is how I keep abreast of all of material events related to NGHT. NGHT is constantly marketing its company to its fans. Some people fault them for not taking the time to market their stock. To me, this is a plus. This is why I think the stock is so undervalued. As a penny stock, people don't care about revenues. Revenues do matter whether you are trading OTC or Nasdaq.
Upcoming Festival: Something Wicked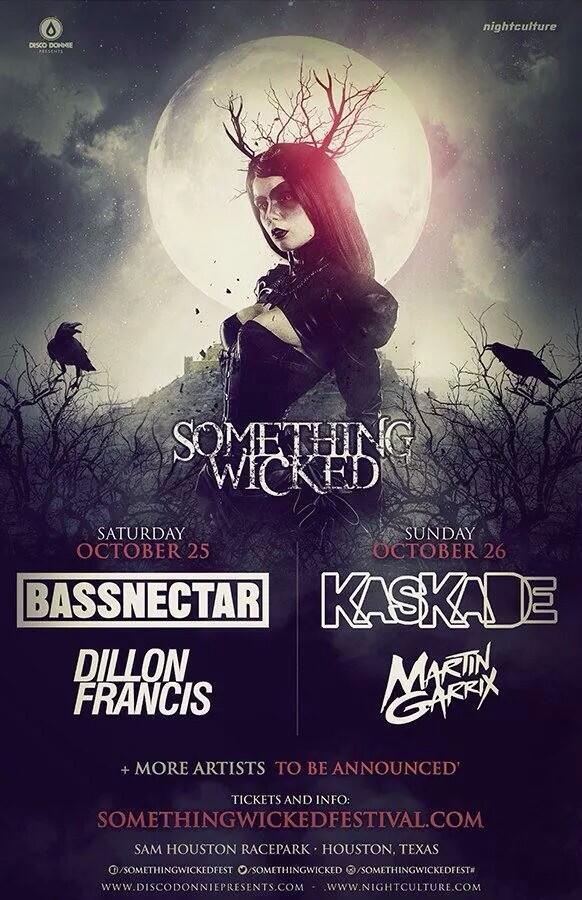 NGHT blew me away this year by making Something Wicked into a two-day event. The tickets sell for $109 at the regular price and $189 for the VIP price. Last year, NGHT had over 20,000 attendees. I estimate the revenues for this one event were roughly $1.07m. If attendance does not increase at all, that could still mean roughly $2.14m in revenues for NGHT from just this one event.
I presume that Meltdown Dallas will also occur in the 4th quarter. It could also add another $1m in revenues. If the company similarly outperforms the total amount of small events it puts on by 20% that would be roughly 53 events. Add this all up and NGHT's fourth quarter could bring in $4.567m in revenues.
Assuming that 2014 Q-3 also outperforms 2013 Q-3, total revenues for 2014 should be roughly $9.884m. That would be a 67% increase in revenues. With a market cap of $3.02m, this stock is a steal. If the company were to have an equivalent valuation as SFXE based on current performance, I think the market cap should be at least currently $10m and could be valued up to $29.6m. That would suggest a price target between .16 and .47. At the current price of .049, we are looking at a company with a possible upside of 220% to 861%. There's a reason I'm extremely bullish on this company.
Recent Events
A debt-holder recently traded in a $340k loan for 3m shares when the price was at .046. I know what you are thinking. The math sounds funny. Doesn't that mean the debt-holder settled for 3m shares at .1133 per share? Yes. That's exactly what it means. Debt-holders tend to be a bit more savvy when it comes to investing. They usually have more capital and are more experienced. My presumption is that this debt-holder not only thinks he/she will able to recoup his/her $340k at a later date, he/she will able to rake in a lot more than $340k worth of shares.
New festival: Beach Blanket Bingo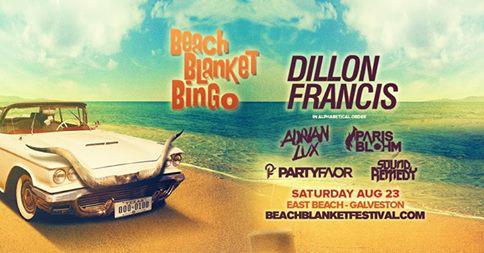 NGHT and SFXE are co-hosting this event. The concept sounds great but it is too early to tell how much it will add to NGHT's revenues.
Conclusions
Night Culture is undervalued. It operates in a $15 billion growth industry. I see a clear upside of anywhere from 220% to as high as 860%. I look forward to seeing the 10-k in a year from now. I believe $10m in revenues is definitely achievable. And you really should ask yourself, how many other publicly traded penny stocks can you say co-promoted 10% of the events of its counterpart, the nasdaq traded SFXE.
Disclosure: The author is long NGHT.