Fix Your Infrastructure, Stupid!

by The Little Deal Clincher on May 20, 2014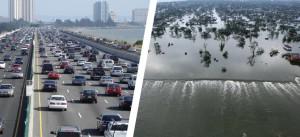 In my April blog I mention using the low interest rate environment for governments and their agencies to borrow cheaply to invest in infrastructure projects. Pension funds and life-assurance companies are also being encouraged, especially by UK Chancellor of the Exchequer George Osborne, to invest their cash in infrastructure projects to match their long term liabilities to policy holders with reliable cash-flows from projects lasting up to 30 years or more.
Yet, the UK Treasury is having difficulty in attracting investors as government guarantees for grants, prices or tariffs which are sought to secure the required returns over a fixed period. This has occurred recently with Drax PLC, the UK coal-fired generator, and its programme to convert 2 fuel burners to biomass usage (BBC, 2014). The government changes to subsidies or reluctance to provide guarantees is a large part of the reason why it took so long for France's EDF to achieve the permissions and support required to build the 1st new nuclear power plant C for a generation at Hinkley Point in Somerset, England (Reuters, 2014)
India is a country that has a dire need to build new roads, sewer systems and power generation however political inertia, ineptness mixed with corruption and stifling bureaucracy leave this giant country's needs woefully unanswered.
However, the biggest elephant in the room or world's GDP, the USA needs to invest $3.6 trillion to return its infrastructure- including energy, parks, schools, and transport- to a good state of repair by 2020 (FT,2014) estimates the American Society of Civil Engineers (ASCE). This clearly is a staggering amount of investment and perhaps opportunity for investors of all types willing to provide funds or invest in companies which benefit from these types of projects. However, the current US transportation secretary Anthony Foxx is seeking support for proposals based on business tax reform to raise $150 billion in revenues over the next 4 years. The Highway Trust Fund estimates the dept. of transportation could be exhausted by August 2014. Secretary Foxx adds the federal gas tax "has been the backbone of the transportation system since the inception of the Interstate highway system in the 1950s". The gas tax has remained at the same level since 1993 as no politician has dared raise it. The new cash would replenish the Highway Trust Fund and provide funds for state budgets too as projects are already being post phoned. In the tax revulsive USA I refer to a line from the Jerry Seinfeld Show from the 1990s "good luck with…. all of that" to Mr. Foxx and his tax revenue raising hopes.
The ASCE 4 yearly assessment report makes for worrying reading with D marks for levees, roads, aviation and water with only C marks for rail, ports and bridges. Since it was a bridge collapse over the Mississippi River in Minneapolis in 2007 which was broadcast around the world and the levees failure in New Orleans in 2005 from flooding caused by Hurricane Katrina it makes worrying reading and dangerous to ignore some 7-9 years later. On my visit to the US in 2012 I did notice that the airports were less impressive than European counterparts especially La Guardia in New York and the bridges and highways between Houston and San Antonio groaning under the weight of traffic needed resurfacing and better signage. Some trams or underground transit systems in the future would be useful for a rapidly expanding city like Houston.
Until any such tax revenues, subsidy guarantees or private investment funding looks more likely investment in construction, materials, or engineering companies may be premature and they are usually higher risk and volatile at the best of times. However, as infrastructure is an area of interest for me and construction my 1st career I take an interest in such prospects. I hold UK companies Carillion and Kier already. As an investment it's risky and not for the faint hearted but not to build or repair infrastructure in the future will become a political nightmare for politicians and the public at large when accidents and failures occur.
Good luck to Mr. Foxx and George Osborne- remember there's help at hand. The amazing Millau Viaduct in southern France was designed by internationally respected UK architect Foster and Partners and it was marginal compared to the needs of New York or Texas. There's EDF, GE, Siemens, Toshiba or Bechtel and plenty other global infrastructure operators to choose from with contract advice, insurance brokers, cost and risk managers and experienced project financiers all awaiting the politicians to stop procrastinating, borrow cheap and save the day…and people's lives too.
LDC
References:
American Society of Civil Engineers website: http://www.asce.org/publications/
BBC News Business, (2014), "UK nuclear power plant gets go-ahead." Website accessed: 29th April 2014: http://www.bbc.co.uk/news/business-24604218
Thomson Reuters, (2014), "Drax sues UK government over U-turn on biomass conversion support." Website accessed 29th April 2014: http://uk.reuters.com/article/2014/04/23/uk-drax-group-biomass-idUKBREA3M0AC20140423
Wright, R; (2014); "US infrastructure: Broken system", Financial Times Analysis 28th April 2014, Financial Times Ltd, London, UK. p.11. Website accessed 28th April 2014- http://www.ft.com/cms/s/0/20c50478-ca16-11e3-ac05-00144feabdc0.html?siteedition=uk#axzz30NdpJ5hi
Quotation note:
The Seinfeld Show was created by Larry David and Jerry Seinfeld and Castle Rock Entertainment Inc. is the copyright and producer.
Disclosure: I am long CIOIF, KIERY, GE.
Additional disclosure: I have recently sold the 2nd portion of my DRAX PLC holding. I have now no shares in DRAX PLC.