Do Kevetrin and Brilacidin Rise To Dr. Soon= Shiong Standard?
We have Wall St Journal Reporter Timothy Hay, To Thank For This Interview, With Dr. Patrick Soon Shiong. At the end of this echoed article. I will reproduce one quote from Investor's Hub commentators that used Dr. Patrick Soon Shiong's statements as a catalyst for their remarks about Cellceutix (OTCMKTS:CTIX). I am not saying that Mr. Timothy Hay or Dr. Patrick Soon Shiong would agree with or support the application of there words to Cellceutix. However, I am deeply impressed that two people, aka Call Me Crazy, and also aka RJFL, converged on the contents of this discussion and found that Cellceutix, and its two leading compounds Kevetrin and Brilacidin, are clinically strong and commercially promising enough to stand up under Dr. Patrick's demands analysis, incarnate through their eyes.
Dr. Patrick Soon Shiong; Interview by WSJ Reported Timothy Hay:
"Not a lot of biotechnology entrepreneurs go on to count their wealth in billions, build supercomputers or own a significant piece of the Los Angeles Lakers basketball team.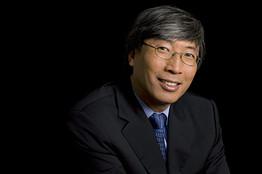 Dr. Patrick Soon-ShiongNantworks LLC
But that's been the trajectory of Dr. Patrick Soon-Shiong, who launched and sold two biotech startups-together worth nearly $8 billion. He now is heading up a new endeavor featuring artificial intelligence, semiconductors, cloud databases, a supercomputer, nano-optics and fiber-optic cable, all in the name of improving the country's health-care system."
"Dr. Soon-Shiong is also a heavy investor in publicly traded biotech stocks, he said....Read the linked article please. http://blogs.wsj.com/venturecapital/2014/06/26/doctor-founder-billionaire-talks-about-biotech-investment-stocks/?KEYWORDS=Dr+Patrick+Soon-Shiong
The Intersection of Dr Soon-Shiong With I HUB'S RJFL
The below (1), salient comments were made by I HUB contributor's RJFL, and Call Me Crazy. The key to any intellectual reservoir is the clever technicians who are able to absorb, assimilate and apply it for decisive action. Embracing the paradigm of his apparatus and using it as the spectacles to evaluate Cellceutix' forward moving Kevetrin and Brilacidin, technological platforms to meet unmet needs, is what provided excitement for me. The distinct possibility to provide millions of future patients with extraordinary value.
1
RJFL
Saturday, 08/02/14 04:26:02 PM
Re: CallMeCrazy post# 64254
 
Post # of 64270
 
 
Great post CallMeCrazy. What sets Cellceutix apart is the multiple drugs/platforms they are developing, they are not a one trick pony. This reduces investment risk but it will take time to come to full fruition. "K and B" are both unique in their approach. To date nobody has introduced a drug (without undue toxicity) to fully restore P53. Similarly "B" offers a unique approach by cell wall destruction or defensin mimetics.
I think most are here for "K" as it offers incredible opportunities for use considering wild/mutant P53 is implicated in so many cancer types. It's exciting to see we have not had serious safety setbacks thus far and are now in the range where true therapeutic utility is anticipated. Couple that with the suggestive benefit to a small sample set of patients at low doses (restaging of patients) definitely gets us excited since the results were with advanced 4th stage patients. Intuitively repair of P53 might best be achieved by use of the drug earlier in the disease process (stage 1/2) so there is less of a tumor burden and before the patients immune systems are not as compromised as those who have gone thru several types or rounds of debilitating chemotherapy. I think this might ultimately be the best use for "K" however that question will require further "targeted" trials down the road. Consider that tamoxifen, a prophylactic use drug during it's heyday was about a 600 million per year advocated for just specific types of breast cancer patients. P53 is implicated in multiple (50%?) types of cancers, thus the potential applications are staggering. The fact that Cellceutix also has "B" and "P" in the pipeline is what sets Cellceutix apart. Those that are patient will be rewarded in my opinion, it will take multiple years to fully see the potential but the potential is so mind boggling assigning a future value is almost impossible. Saturday afternoon ramblings...... End
Summary
I am simply impressed by the fact that this person offered to triangulate Cellceutix' Brilacidin and Kevetrin, with Dr. Patrick's narrative. For me it enhances my chemistry towards Cellceutix. Also, as a stock owner, it confirms to me that I have done something very smart in becoming a CTIX shareholder.
Thanks to Timothy Hay, Reporter for the WSJ and Dr. Patrick Soon-Shiong: Thanks to aka Call Me Crazy, for having such an intellectual grasp of germane information applied to Cellceutix. Thanks to RJFL, for a splendid narrative on the rapid progress of Cellceutix' Kevetrin and Brilacidin technological platforms to meet unmet needs and bring value to millions of future patients. As we all should marvel Cellceutix' managerial staff moved quickly and within 6 months of acquiring Brilacidin, the compound was back in clinical trials to meet unmet needs. In about 4 to 6 months we will have a capitalized answer to the captioned question.
Ella Ruth