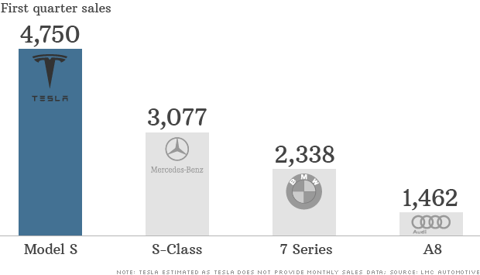 With Tesla Model S pushing the limits of the silicon valley born electric revolution in auto industry, auto producers are still very slow to take the challenge. Nissan Leaf is sold more and more, but we need better electric cars with more range on a charge for the real break through. BMW i3 looks like the real contester to ICE cars in urban mobility now, before Tesla will produce its mass market electric car. Will GM push up further now?
Powered By Lithium: The Tesla Model S Just Got The Best Safety Rating Of Any Car In History

"Business Insider reports on another milestone for Electric Cars - Elon Musk is ahead of the game in the safety standards as well."
Powered By Lithium: Renault Nissan Sells Its 100,000th Electric Car LIT, RM.v, ILC.v, TNR.v

"Electric Cars are not toys any more and they are here to stay. Tesla is beating up Mercedes, BMW and Audi in the luxury sector sales in U.S. this year and Nissan puts more and more electric cars on the roads.
After initial surge in 2009 of everything related to Lithium the market has cooled off and now there is another interesting opportunity to step up and pick up the best players in the supply chain of strategic commodities for electric revolution.
Chinese and Japanese companies are in the front row of this new trend and accumulating the stakes in lithium developers with valuable projects in the pipeline."
Green Car Reports:
Opel Monza Concept: Is Range-Extended Coupe
BY

ANTONY INGRAM
1,114 views Aug 21, 2013
Follow Antony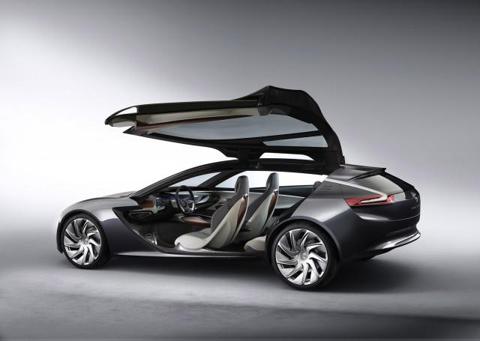 Opel Monza concept
HI-RES GALLERY: Opel Monza concept
Opel, European arm of General Motors

, has revealed the first official images of its Monza concept, set to debut at the Frankfurt Auto Show in September.
The Monza name has plenty of history

with the Opel brand, having first appeared on a sleek six-cylinder coupe back in 1977--but the concept looks very much to the future with its own powertrain.
Under the Monza's hood is a three-cylinder, 1.0-liter turbocharged engine

, as part of a range-extended electric drivetrain. Opel calls it a development of the technology found in the Ampera--the Volt's European cousin--but unusually, the small engine runs on Compressed Natural Gas (CNG) rather than gasoline.
The CNG choice is a way of further reducing the drivetrain's carbon footprint, and it burns cleaner than gasoline too. With Europe and the U.S. currently exploring large natural gas reserves as an alternative to oil drilling, automakers are now giving CNG more serious consideration.
Whether a facelifted or next-generation Volt will feature a natural gas powerplant is open to debate, but the three-cylinder engine itself could well be the basis of the next car's range-extended drivetrain. Sources suggested in March that the Volt's 1.4-liter four-cylinder could make way for a smaller enginein the model's next revision, reducing weight and helping the car's range-extended gas mileage.
The Monza's stunning lines are less likely for form the basis of the next Volt, sadly. Nor are they quite as production-ready as some had hoped--rumors of a new Monza coupe have been flying around for some time.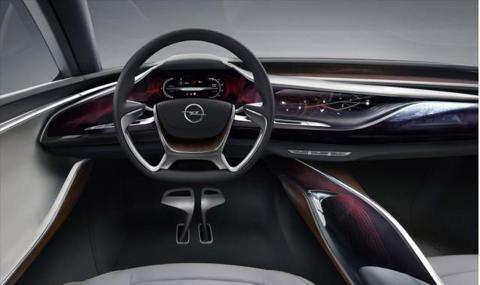 Opel Monza concept
The concept features a shooting brake-style silhouette with large, one-piece doors allowing access to both front and rear. The bodywork seems formed from only a few pieces, the sides disappearing into sharp front fender cutouts while a long, unbroken metallic strip sweeps above the side windows and ends with a curl in the car's tail lights. It's long, low and wide--just as a sports coupe should be.
Connectivity and clarity are the interior's main attributes. 18 LED projectors display information on a sweeping dashboard element, which the driver can customize to their requirements. Drivers and passengers can, as is increasingly the case these days, connect with friends and family using various media in the car, while car-to-car communication paves the way for autonomous vehicles

.
The Opel Monza Concept debuts at the Frankfurt Auto Show on September 10."