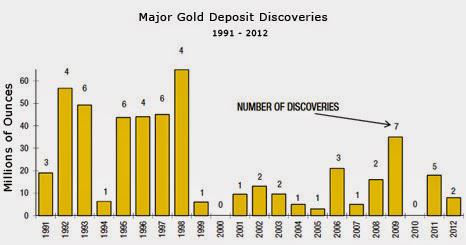 This story is not finished yet: there are too many benefits for this merger on the table to ignore it even for the egos involved. This deal will signify the new chapter in this Gold Bull market, which is climbing The Wall of Worry now. The chart above shows you why.
Gold M&A: Barrick Gold - Newmont Mining Merger Talks ABX MUX TNR.v NEM

"As you remember, we were looking for M&A activity in Gold and Commodities to pick up in order to confirm the major Bottom built up last year. Now we have the very important confirmation about that bottom from the industry insiders. Announced deals with Las Bambas - being bought by Chinese companies and these talks about the merger between Barrick Gold and Newmont Mining signify the very important point in the cycle. It is cheaper "to dig" for Gold and Copper on the Exchange than in the ground. Depressed market valuations of the resources represented by the discounted share prices of miners provide the best entry points in the decades for the commodity markets. It is not only our talk any more - it is the flash news from the top boardrooms in the mining business. It is the money talk by the Insiders. "Don't discount this merger talks in the future!"
Las Bambas Purchase Shows China Is Still in the Hunt for Copper MUX TNR.v LCC.v CU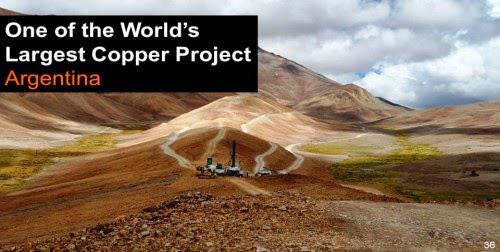 TNR Gold Shotgun Gold Presentation TNR.v GDX GLD MUX
"TNR Gold has published its new Shotgun Gold presentation. After the news about Barrick Gold and Newmont Mining talks about the merger we are looking for the major bottom in the mining cycle. The best projects will find its way now to the investors' radar screens."
Wall Street Journal:
Barrick Gold Sent Revised Terms to Newmont Mining
Barrick Gold Corp. ABX.T +1.14% has sent an email outlining revised terms toNewmont Mining Corp. NEM +3.51% for a merger between the two gold mining giants that stalled last week, according to people familiar with the matter.
The two sides had disagreed over plans for a spinoff of some assets and have been ininformal contact in recent days to iron out their differences, according to these people.
A deal is far from certain. For a start, Toronto-based Barrick has yet to receive a response from its U.S. rival after the email was sent to Newmont's senior management on Tuesday, these people said.
Formal high-level talks weren't expected to continue until at least after Newmont's annual general meeting, which happened Wednesday, according to people familiar with the matter.
Merging the companies, which have a combined market value of more than $30 billion, would create a natural-resources giant with mines ranging from Indonesia to Africa and throughout North and South America.
The two sides have tried to come together at least three times before, leading some analysts to question whether they will complete a deal this time.
On Tuesday, Barrick Chairman Peter Munk said that it was "difficult to find a reason" for his company not to merge with Newmont in a deal that he said would provide cost savings given the proximity of the companies' mines in Nevada.
In coming together, both sides are looking at savings of $1 billion, people familiar with the matter said. Most analysts believe that would be closer to $500 million.
The two sides had clashed over how specific they should be, when announcing a deal, over which assets should go into the new spinoff, people familiar with the matter said."